Seven Important Things to Know About Condominium Boards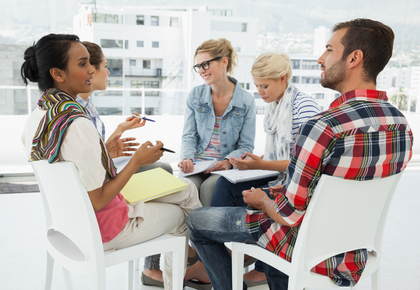 Condominium boards are necessary for many reasons, as they provide unique functions and are integral to the success of any condominium corporation. Those that serve on the board of directors for condo corporations are elected annually at the Annual General Meeting (AGM).

Being part of the condo board of directors means being given the task of making corporation policy, program, and budget decisions on behalf of the rest of the owners living in the property. The more awareness there is regarding these roles and their functions, the better it is in the long run for a healthy condominium community.

There is always much to learn, whether you're a new board member, an owner, or a resident that aspires to one day sit on the board. To get started, here is a list of essential condo board facts on which you should be clear.
Condo Board of Directors Elections
1. Frequency of Elections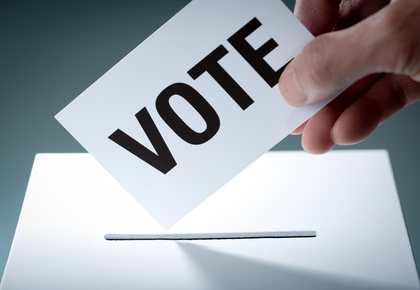 Elections for the condo board of directors are held annually, most often taking place at the AGM. The process is especially strict, as any election should be with the board of directors being elected by unit owners. To be valid, there are many condominium corporation bylaws to pay attention to for assurance of a smooth process. Your corporation's bylaws may include rules on nominations, eligibility requirements for board members, terms of service, qualifications, duties, and more.

Once an election has taken place, the condominium corporation must register a Notice of Change of Directors at the Alberta Land Titles Office within 30 days. The notice needs to include the names and addresses of the board members. A copy of the notice must also be provided to all owners and mortgagees of the community.
2. Number of Board Members
The number of elected board members is not always the same and will depend on the corporation. A typical range of board members is between three and seven members. An odd number is necessary to ensure issues can be properly voted on and not result in stalemates. The number of board members your corporation requires will be outlined in your bylaws.
The Basics of Condominium Boards
3. A Condo Board's Main Goal
At its core, condominium boards exist for management of the corporation. Every organization needs control, and everything else falls under this. The condo board meets regularly to conduct corporation business.
4. The Day-to-Day Decision Makers
Condo board members use their role to make day-to-day decisions on behalf of the rest of the owners. Usually, a board will look to hire a professional property management company to help them carry out some of these decisions, especially if they are a large condominium corporation. The manager will use their experience and tactfulness to provide as much guidance and assistance needed, working within the established guidelines.
5. Establishing Compliance
Lastly, condo boards establish compliance. The condo board is responsible for creating effective rules for the corporation and ensuring residents comply. This compliance helps ensure the harmony of the community. If your corporation is partnered with a property management company, the community manager will assist with this along with dealing with infractions on behalf of the condo board.
Eligibility for Condominium Board Elections
6. All Owners Can Sit on the Condominium Board – with Some Exceptions
The best thing about condominium living is that condo boards work under a democratic structure. Any owner is eligible to be part of it, with a few notable exceptions. For example, an owner can be prevented from serving if his or her condominium unit is in arrears. If a unit has multiple owners, usually only one of the owners named on the title will be allowed to serve on the condo board. The restrictions specific to your community will be listed in your corporation's bylaws.
7. Others Aside from Owners Can Sit on the Board
Tenants, company representatives and others can be condo board members too. In some cases, spouses who are not on the title, or children of owners, can also be eligible. The critical point here is your condo corporation's bylaws must specifically allow this.
Understanding How Your Condominium Board Works is Key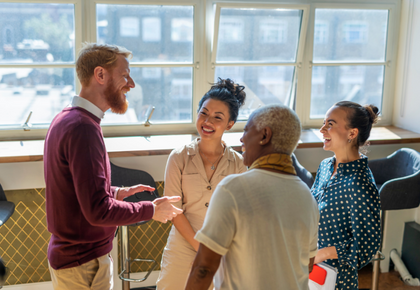 Regardless of if you are a tenant, an owner, or a resident that is interested in one day becoming a member of the board, understanding how the board works is imperative.

As a resident, the better you understand how your condo board of directors works, the easier it is for you to work with them and approach them with issues or suggestions. When a condo corporation works with a property management company, there can often be misconceptions about who makes decisions on behalf of the community. It's important to understand that decisions are made by the board as a whole and not just an individual member, like the president. The property management company is there to support and implement those decisions. Knowing the difference in roles between your condo board and property management company ensures that all parties can work harmoniously together.

If you are hoping to one day serve on your condo board of directors, it's valuable to learn the ins and outs of how the board works and what exactly it does before you commit. Get to know the different roles within the condo board, determine which one is best suited to you and learn the role's responsibilities. Attend the AGMs to get a better understanding of the types of decisions the board makes and the work they put into running the community. People don't often realize how much is involved in being on the condo board. As a new board member, it's easy to get overwhelmed, so getting to know all that a board does can go a long way in determining if sitting on the board is right for you.

For more information on how to run an effective condo board as well as how it can benefit and thrive from working with a property management company, contact FirstService Residential Alberta.