Managing Package Deliveries During the Holiday Season
The necessity of managing packages
Over the past decade, managing package deliveries has become a necessary part of condominium and co-op management due to the increasing popularity of online shopping for everything from clothes to furniture and more. Buying online is accessible, convenient, and fast, and has only become more so in the last few years due to retailers of all types and sizes moving online. After placing an order online, residents keep a watchful eye and track their packages along the way. Still, since they live in a condo community, they depend on the concierge and property manager to keep their package safe until ready to be picked up with little effort.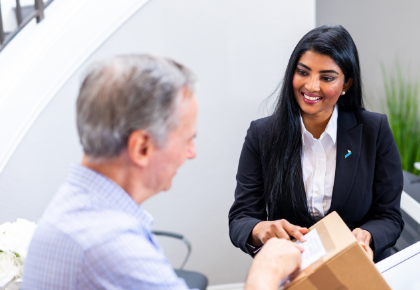 eMarketer forecasts that when it comes to holiday shopping U.S. retail ecommerce sales with climb 14.4% over last year, accounting for 18.4% of total retail sales. That means packages will be coming in at an astonishing rate, with piles of them coming to the concierge desk every day. This produces a high amount of pressure on the concierge because they need to manage different packages for quick and easy pick-up while continuing to conduct all other tasks responsibly.
The Challenges

1. Storage needs have evolved.
It is important to recognize that a small locker room in a condo that would have worked in 2010 is no longer enough for the number of package deliveries brought in every day. The space set aside is not often large enough. The area needed to accommodate them needs to be close to the front desk, as residents and concierge will not want to abandon their station to obtain packages continuously.

2. COVID-19 continues to be a risk factor.
While things have improved since last year, COVID-19 continues to be a risk factor, and this increases immensely with the holiday season. This is because delivery interactions don't start with the pick-up of packages from residents. Many package carriers will be coming into the building every day, which involves an increased number of interactions with several different people.

3. Constant interactions with residents can lead to burnout.
Along with being on the front lines already, front desk staff will need to consistently interact with residents when they are asked to obtain a package, or in some cases, multiple packages. This can be an overwhelming and time-consuming process, especially when managing crowd control and pick-up times, much to the resident's frustration. This causes much stress for the door staff and ultimately leads to burnout, where they may not work as efficiently as before.

The Solutions
Here's a look at how FirstService Residential is taking the necessary precautions throughout the holidays to keep everyone in the community including concierge, residents, and property manager safe.

1. Making room for the package deliveries.
As mentioned, package deliveries are coming in at an increased rate. Our solution is to dedicate locker rooms for these packages or, if available, a large storage room to provide ample space for concierges to move around. Further, we recommend that receiving staff write out essential details as a delivery comes in to make pick-up more efficient as they will not have to scramble through numerous packages to find the right one. Concierges can log these details as soon as they come in and throughout the pick-up process. These helpful details include the date, the carrier, the recipient's name, the package placement, the time picked up, and a signature from the door staff signaling the package has been picked up.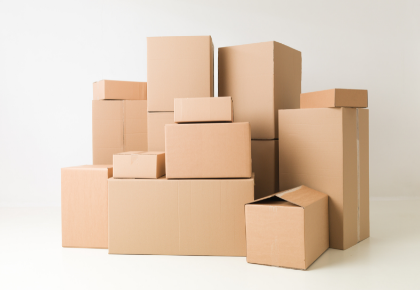 2. Maintaining the right COVID-19 protocols.
There are many areas of the delivery process that have already changed to suit the current times, but here we dive into the best distancing protocols to maintain throughout the holiday season.

Keeping plexiglass to separate front desk staff and others.
Minimizing contact with residents and carriers is essential during this time since there will be a lot of face-to-face interaction. For this reason, we recommend keeping the plexiglass installed to separate the front desk staff and protect them throughout this process, with drop-off or pick-up occurring on the side of the lobby's front desk.

Protect your front desk workers with a condo mask mandate.
When picking up packages, residents should be wearing a mask covering their nose and mouth since there may be a small amount of face-to-face contact when dropping the package off on the side.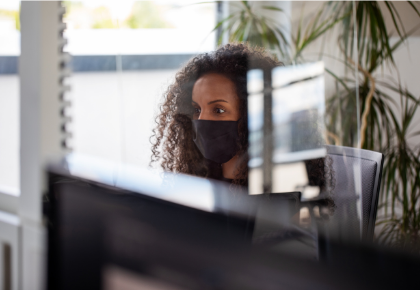 Keep distancing stickers on the floor.
Placing designated stickers on the floor spread six feet away from each other encourages social distancing for residents. This also prevents residents from crowding around each other as they wait to pick up their packages. Now is a good time to replace any distancing stickers that may have been damaged since initial installation.

Consider the elevator capacity.
Residents should be encouraged to avoid entering elevators in groups of more than two people, especially if they have large deliveries. This mandate has already been put in place in all communities, but it should be a constant reminder to avoid a packed elevator. Residents should wait for the next elevator if the other ones are full.

3. Streamline the pick-up process.
Establish hours for package pick ups and ensure your residents are aware of those hours. Our property managers can determine these times and have them posted throughout the building or emailed to the residents for notice. For example, property managers can notify residents that pick-up times are between the hours of 8 AM and 9 PM. Further, we have provided time slots for residents to come to pick their delivery from the front desk.

Emailing or texting residents with their specific time slot for pick-up makes the process more streamlined. This process benefits receiving staff as they will know which residents will be coming down at which times, checking their list beforehand to know what packages to bring out when for a quicker exchange.

Community associations have had to adjust the process of managing package deliveries. During this continued time of uncertainty, FirstService Residential has provided concierges, property managers, and residents the correct safety protocols according to the Centers for Disease Control and Prevention (CDC) and city ordinances.