FirstService Residential has a proven track record helping board members successfully fulfill their responsibilities and achieve their goals by adding value, enhancing residents' lifestyles and ensuring that properties remain robust and financially healthy. As the largest management company in New York City, our solutions are backed by a depth of resources that only a firm with our breadth of expertise can provide. Our collective buying power translates to lower rates and greater value on a variety of products and services.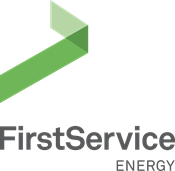 FirstService Energy | Energy Solutions & Sustainability
FirstService Energy is the energy management and advisory affiliate of FirstService Residential. Our in-house energy experts help board members and building owners develop strategies to reduce energy costs, consumption and carbon emissions while significantly enhancing their building's energy efficiency. This includes state-of-the-art data analysis to evaluate a property's energy performance and identify the best pathways to compliance with New York City's expanding portfolio of local laws.
Click here to learn more about our exclusive energy-saving solutions
.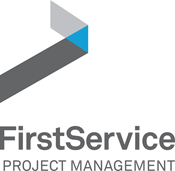 FirstService Project Management | Dedicated Owner's Representatives
Our FirstService Project Management affiliate is available to serve as your dedicated representative in managing construction and capital improvement projects. Our in-house team comprises experienced project managers, engineers and architects with decades of experience guiding boards and owners through complex capital improvement projects in New York City's complex regulatory and compliance environment. To date, the valuation of FirstService Project Management's project portfolio exceeds $200 million.
​
Click here to learn more about FirstService Project Management
.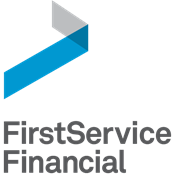 FirstService Financial | Banking & Cash Management
Our FirstService Financial affiliate offers a level of in-house financial expertise that is unmatched by other management companies and mortgage brokers. FirstService Financial proactively evaluates reserve portfolios to maximize interest income on deposit balances with FDIC-insurance coverage. With billions in deposits placed at commercial banks specializing in real estate, the FirstService Financial team is able to negotiate favorable rates for our clients. FirstService Financial also negotiates loans that yield lower interest rates and better terms than buildings can typically obtain on their own.
​
Click here to learn more about FirstService Financial
.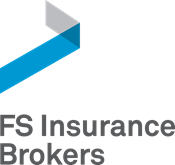 FS Insurance Brokers
FS Insurance Brokers is FirstService Residential's dedicated insurance brokerage. Our insurance professionals specialize in the specific insurance needs of multifamily residential buildings managed in the New York City metropolitan area including rental properties, cooperatives, condominiums and their boards of directors. Our brokerage provides a full suite of insurance products and services including analysis, strategic planning, program design, alternative risk financing, loss control and claims management. Additional services include in-house claims advocacy and certificate of insurance issuance.
Click here to learn more about FS Insurance Brokers
.

Expert Tax Certiorari & Real Estate Tax Assessment Services
Among our many value-added services, FirstService Residential clients have access to the tax certiorari experts at Goldberg Weprin Finkel Goldstein LLP, one of New York City's premier firms with specialization in the real estate tax assessment protests. With their help, our managed properties have saved millions of dollars on real estate tax assessments, as well as the legal fees associated with tax protests.
Click here to learn more
.

LIVunLTD | Lifestyle Management & Amenities
For luxury-line condominiums, cooperatives, and rental properties, LIVunLtd brings the resident experience to life by identifying unique amenity programming and events that best suit each individual building. Their expertly-designed activations resemble the type of programming you'd find at the most in-demand members-only clubs around the city. Beyond amenity design, LIVunLtd offers onsite and virtual concierge services, amenity management, advisory services for repositioning amenity spaces and more.
Click here to learn more about LIVunLTD
.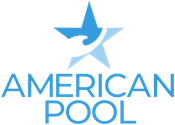 American Pool
American Pool works in partnership with FirstService Residential to offer pool management, maintenance, and renovation services. Additional services include Red Cross-certified lifeguards, comprehensive repairs, off-season preparation, long-term planning and additional staffing when required. Maintenance programs can be customized to suit the needs of each individual property and can be tailored to fit within a prescribed budget without compromising quality of service.
Click here to learn more about American Pool
.

Heartline Fitness
Heartline Fitness provides amenity space design and activation, comprehensive fitness and wellness solutions, equipment installation services, maintenance and consulting to help boards and owners enrich residents' lifestyles in properties managed by FirstService Residential. For new and planned amenity spaces, clients have access to 3D visualization services to maximize ADA compliance and ensure the layout and design of the space will best serve the building and its occupants.
Click here to learn more about Heartline Fitness
.