What we do
FirstService Residential is simplifying property management. Our hospitality-minded teams serve residential communities across the United States and Canada. We partner with boards, owners, and developers to enhance the value of every property and the life of every resident. Leveraging unique expertise and scale, we serve our clients with proven solutions and a service-first philosophy across essential property services like community management, concierge, valet, maintenance, pool, construction, security, financial and more.
Our Core Values
Our values are the foundation upon which FirstService Residential is built and serve to guide each of us every day. Our associates — the heart and soul of our company — share these values.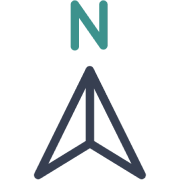 Do What's Right
Our customers trust us to do what's best for their community. We are guided by our ethics and customers' interests in everything we do.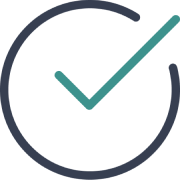 Own It
Each of us is accountable. We deliver what we promise with perseverance, integrity, and open communication.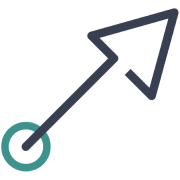 Improve It
We are open-minded, collaborative, and relentless in our effort to enhance and simplify life for our associates and customers.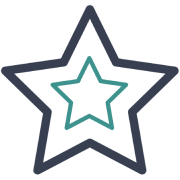 Aim High
We are passionate about being the best at what we do. By attracting and developing great people, we define service in our industry.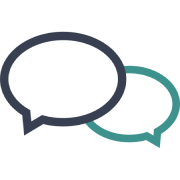 Build Great Relationships
Relationships based on respect, trust, and effective communication are the cornerstone of our success.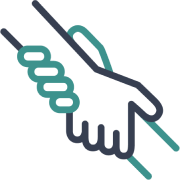 Be Genuinely Helpful
Serving is in our DNA. Whether it's opening a door with a friendly smile or tackling a problem, being genuinely helpful is what defines us.
Our Associates
Our associates form the foundation of our organization and are our most important asset. Without their contribution and adherence to service excellence, we would not be able to deliver on our mission to enhance the value of every property and the life of every resident. And when you serve people in their communities and homes, every interaction matters.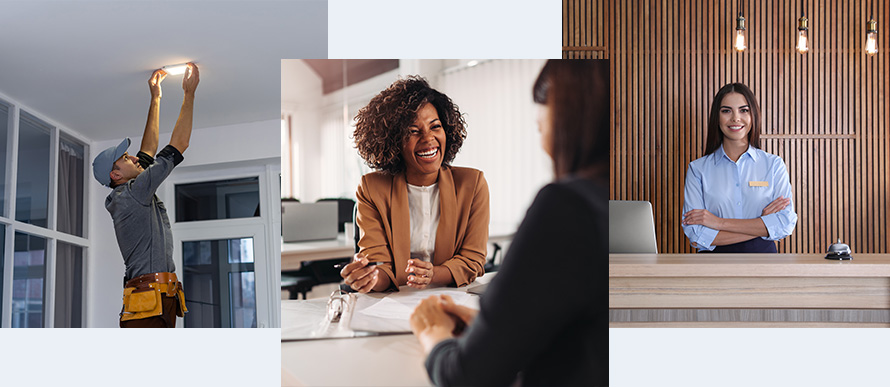 That is why we prepare and support our associates in their roles, so they are empowered with the information, tools, and resources they need to deliver on our mission and live our values.
Some of the ways we support our associates are through:
Life-Long Careers – At FirstService Residential, we are invested in our associate's growth journey. Directly tied to our "aim high value," this is evidenced by the hundreds of associates who have made life-long careers with us.
FirstLine – Ethical behavior is the baseline expectation for all our associates. We stimulate a culture of doing what's right through our FirstLine program, an anonymous ethics hotline for associates to report unethical or fraudulent activity from any location.
FirstCall - Our daily associate meeting takes place across the entire organization. It stimulates team connection through icebreakers, associate recognition, and team-building exercises to develop great relationships in the workplace.
FirstSalute – Part of our FirstCall, this feature shares associate-submitted stories highlighting colleagues who have gone above and beyond and significantly impacted a client or team member.
Values@Work – A bimonthly award that recognizes an associate from each region who has embodied one of our six core values. At the end of the year, we host an annual award ceremony where all our teams come together to celebrate our Values@Work recipients.
BE the Difference – An experiential leadership course, developed in partnership with Senn Delaney and Heidrick & Struggles that is available to leaders within our organization. Participants receive advanced training and tools to enhance how they lead their teams and develop personal and professional skills.
FirstService University – Open to all our associates, this internal training program offers courses tailored to sharpen professional skills and instill workplace safety and expectations. Among our most notable courses is Emerging Leaders, which is open to nominees expected to become leaders within the following year.
Social Purpose – Making a positive change in our communities is a natural part of our organization. Our social purpose program embodies our outreach initiatives, like our Social Pillars, David and Bonnie Epstein Scholarship, Associate Relief Fund, and our annual Summer of Service initiative, where associates volunteer in community events.
Because we don't just list our core values, we live them every day.
And when we deliver on this, our communities are a great place to live, and FirstService Residential is a great place to work.