Communities designed for people aged 55 and over offer a wide range of amenities to provide an enjoyable and active lifestyle for residents to socialize and stay engaged. Board members trust the team of FirstService Residential professionals to ensure smooth amenity operations and lifestyle programming for a community in motion.
Residents in active lifestyle communities typically enjoy a variety of amenities and services, including swimming pools; tennis and pickleball courts; golf courses and putting greens; special interest clubs, like book clubs; and health, wellness, fitness and recreational programs.
Dedicated to serving the needs of our 55-and-better residents, our local teams offer extensive lifestyle experience so board members can rest easy knowing they have industry experts on their side.
We can support your community through:
Development and management of amenities
Lifestyle programming and activations
Event planning
24-hour Customer Care Center
And more.
Helpful Articles:
Contact us today to discuss how we can support your community.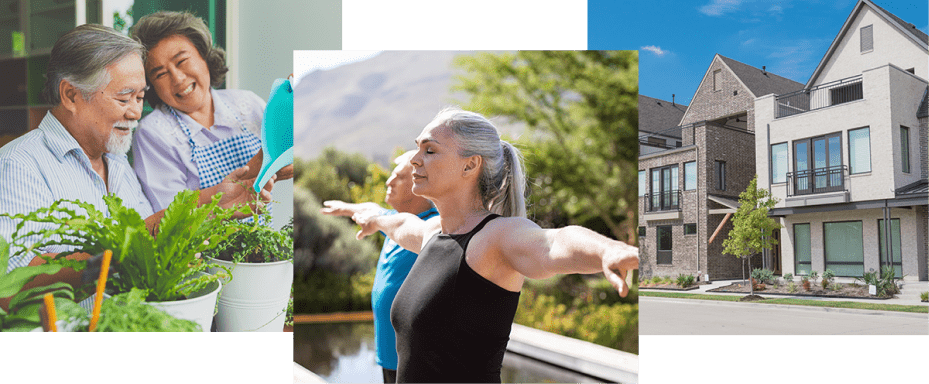 Why choose an active adult community?
Active adult communities are growing in popularity as more and more older adults are looking for a fulfilling and active lifestyle. These communities offer a wide range of amenities and activities that cater to the needs and interests of their residents, providing opportunities for socializing, learning, and staying physically active. Additional services may include transportation services, maintenance-free living, and on-site health and wellness facilities.
One of the biggest advantages of living in an active adult community is the opportunity to connect with like-minded individuals who share similar interests and values. This can be especially beneficial for older adults who may be looking to make new friends and find new ways to stay engaged and active.
Overall, active adult communities provide a vibrant and engaging lifestyle for older adults who are looking to enjoy their golden years to the fullest. With a focus on social interaction, fitness and wellness, and convenience, these communities are a popular choice for seniors who want to stay active and engaged in their communities.
Get in touch
Let us show you how FirstService Residential can serve your community