We are committed to creating a great workplace for all our associates and positively impacting the communities we serve.

Our Social Purpose program encompasses all our acts of service, from our annual Summer of Service initiative, our Social Pillars, the David and Bonnie Epstein Scholarship, and our Associate Relief Fund.

These initiatives encourage our associates to embody our core values outside the workplace by being genuinely helpful and doing what's right while receiving the support they need to make a difference.
Social Pillars
Each year, we identify key social causes that align with our company's values and mission. We then organize regional activations and events that support these causes, enabling our associates to contribute to meaningful change in their communities. The pillars we recognize each year are:
Black history month
Women's history month
Mental health awareness month
Pride month
Hispanic heritage month
Military family appreciation month
Traditionally, resources for these pillars consist of a list of local businesses, music playlists, virtual backgrounds for online meetings, virtual leadership panels, and other regional activities.
Summer of Service
This annual company-wide initiative encourages our associates to volunteer their time and talent to positively impact the communities where they live and work.

Our associates are empowered to participate in various activities, including cleaning up local parks, supporting food banks and shelters, organizing fundraising events, and more.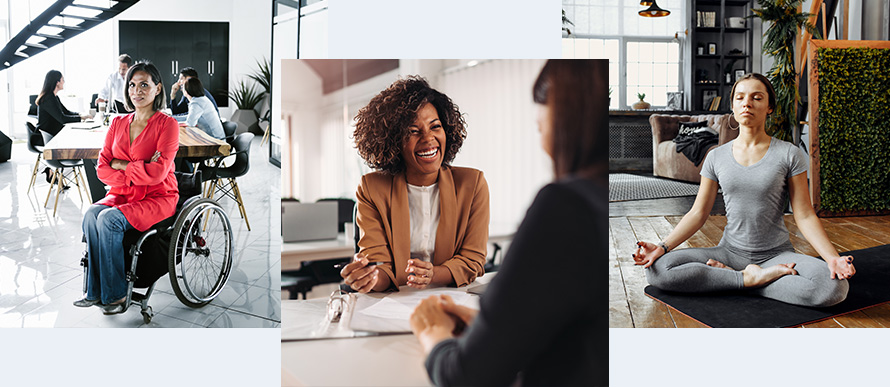 David and Bonnie Epstein Scholarship Fund
First launched in 2022 after the loss of our associate David Epstein and his wife due to the collapse of the Champlain Towers South in Surfside, Florida, on June 24, 2021.

In honor of David's decade-long tenure with the company and deep belief in learning and education, we created the renewable scholarship program, which awards grants of $5,000 each to eligible associates and their immediate family members. It can be applied to any part-time or full-time undergraduate study at an accredited college, university, or CEGEP institution.
Associate Relief Fund
This associate-funded program awards tax-free monetary grants to any associate experiencing financial struggles from personal hardship.

In response to Hurricane Ian and Nicole this past year, we awarded 27 grants in 2022 and over 121 grants (114 immediate relief payments) since 2018.

Our Social Purpose program has helped us create a great workplace for our team and positively impact the communities around us. We remain committed to doing what's right and being genuinely helpful in our local areas.

You can learn more about our Social Purpose Program by visiting purpose.firstservice.com.