7 Risks and Rewards for Self-Managed Associations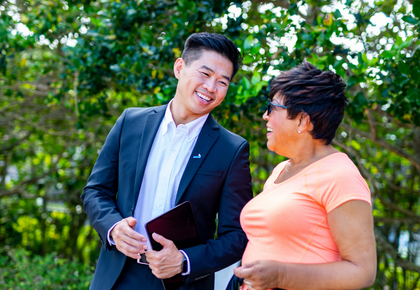 As a board member serving your association, you know your community or high-rise inside and out. You know your residents and what it takes to keep the property thriving. But as a self-managed property, are you really doing all you can for your association and its membership to make sure you meet your short- and long-term goals?

Here are 7 risks many boards of self-managed HOAs encounter – and the rewards to working with the professional management partner that's right for you.
#1 RISK: Expecting one person to handle everything.
There's so much expected from your property manager (and not just from your board). To tackle all of the unique and complex needs that come with running an association, your manager needs to be knowledgeable about accounting, technology and communication, project administration, preventive maintenance, amenity and lifestyle management as well as legal and compliance issues. It's just not realistic to expect that a manager can do it all, do it well, and manage relationships. Putting those unrealistic expectations on managers often leads to burnout and turnover.
REWARD: Unmatched support and a vast depth of resources.
To run an outstanding association, your board and your property manager need equally outstanding support – in the form of local and national resources like an HR team, accounting pros, IT team and more. FirstService Residential provides 360º of support and subject-matter experts for all facets of residential property management, so managers can focus on leading their staff and managing relationships with board members, residents and vendors.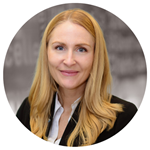 Comprehensive support for lifestyle associations
In addition to financial, HR and administrative support, FirstService Residential provides best-in-class expertise in hospitality, food and beverage and lifestyle programs, offering unmatched lifestyle solutions designed for every type of community – from luxury high-rises to active adult communities. Watch this video to learn how to elevate the lifestyle offerings in your community.

#2 RISK: Financial inefficiencies and risk.
One of the most challenging tasks that self-managed communities face is the financial administration of their association. Developing and executing a solid budget can be daunting, even when board members have prior financial experience. In addition to managing the annual budget, properly investing reserve funds, funding capital improvements and collecting past due assessments are just a few of the responsibilities required to run an association effectively.
REWARD: Financial expertise and budget optimization.
FirstService Residential provides financial guidance to the communities it manages, including optimizing your budget (i.e., keeping costs low and negotiating the highest value), ensuring that there is financial transparency and helping your community association mitigate fraud. Additionally, FirstService Residential maintains a dedicated accounting team with local expertise to support each association. FirstService Residential-managed properties also have access to FirstService Financial, which leverages its size to minimize or eliminate bank fees and help increase interest income on reserve fund investments.
#3 RISK: Paying too much…for too little.
Containing costs is key to running your association and ensuring its financial success. Because they are limited in size and scale, self-managed communities aren't usually able to take advantage of the best prices on products and services needed to effectively run their community.
REWARD: Maximum buying power and cost efficiencies.
Partnering with a professional property management company can help increase your buying power. FirstService Residential leverages its bulk buying power to help partners realize cost efficiencies on essential products and services like cleaning supplies, uniforms, landscaping, bulk cable/internet, elevator maintenance and waste contracts, to start. Plus, FirstService Residential-managed properties have access to FirstService Energy, which provides services like energy assessments and benchmarking to help associations manage their consumption and emissions – and reduce energy costs.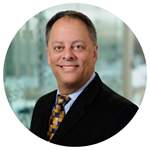 #4 RISK: Surprise maintenance costs.
It takes extensive experience to understand property management operations, specifically the systems and physical components that keep things running smoothly – elevators, boilers, HVAC and more. Lacking the right knowledge and experience when it comes to preventive maintenance can lead to unnecessary repairs and premature equipment replacement – that result in unexpected expenses and often require special assessments.
REWARD: A well-oiled machine.
While some big repairs are inevitable, it helps to have a solid preventive maintenance plan to help mitigate any unexpected projects. The best property management partners help you proactively tackle these projects with extensive experience in maintenance and quality assurance. FirstService Residential works with a team of experts to craft a detailed preventive maintenance plan, specific to your community, to help extend the lifespan of your systems and equipment. The team also provides guidance with reserves and connects associations with expert reserve study firms to help plan for repairs or replacements – when the time comes. Because of FirstService Residential's scale, associations gain access to qualified and trusted local vendors to provide the products and services needed, while the FirstService Residential team steps in to administer these projects on your behalf.
#5 RISK: Liabilities and fines from HR blunders.
There are a multitude of risks and complexities associated with being an employer – from health coverage plans to hiring, disciplining and terminating employees to wage and hour laws. Managing staff not only takes significant time, but if done incorrectly, it can lead to costly lawsuits and fines. To avoid these risks, your board and manager should have significant knowledge and training on national, state and local employment laws.
REWARD: We're in the people business.
One of the ways FirstService Residential can minimize your liability exposure is by removing the burden of legal compliance that comes with managing and paying employees. FirstService Residential has dedicated support in place to attract the finest talent in the market. Then we support, train and develop them to provide the highest level of service to your residents. While we handle this, you and your fellow board members can focus on the bigger picture.
#6 RISK: Inconsistent communications.
Communication is critical to the success of your community association. Are you doing all the right things to effectively communicate with your residents? Do you have systems in place to facilitate this communication? While communication may seem like a no-brainer, many associations lack the technology or expertise to deliver consistent, proactive and informative communications to the membership.
REWARD: Proactive communication is key to a healthy association.
Your manager's responsiveness depends on the effectiveness of the tools they use. FirstService Residential ConnectTM makes it easier for managers to regularly communicate with board members and residents, and to deliver mass communications about important events or emergency situations. FirstService Residential associates are also equipped with communication training and tools that help them know what to say, how to say it, and when to say it.

What's the secret to great communication?
Consistent and effective communication is key to a healthy association. Watch our "Ask the Experts" video to find out what a strong resident communication plan should look like.
#7 RISK: Dissatisfied residents.
As a self-managed community, you're likely dealing with a million things at once. So many, in fact, that some resident concerns might be left unresolved. That's a sure-fire way to lose trust with and the support of your residents. Dissatisfied residents can damage your association's reputation and even influence potential owners.
REWARD: Help is on the way.
Thanks to FirstService Residential's 24/7 Customer Care Center, your residents can speak with specialists trained to resolve any issue at any time – in 20+ languages. This gives your residents a greater sense of wellbeing and the board more time to focus on policies and projects that take your community or high-rise to the next level. The Customer Care team is employed by FirstService Residential (never outsourced!), and specifically hired, trained and developed by FirstService to serve you and your residents, so you can feel confident in the attention and expertise they provide to your unique association.

There's no denying that the work that board members do is incredibly valuable. Volunteering your personal time to impact the quality of life of your community's residents is admirable – at minimum. But unexpected calls, resident grievances, maintenance requests and fiduciary responsibilities – sometimes accompanied by a lack of expertise in these areas – can lead to board member burnout, or worse, put your community and the board at risk of liability, reputation damage and unexpected expenses.

The good news is that you don't have to do it alone. Contact us to learn how North America's leading property management company can make your job easier and your community even better.