Do Associations Need to Adjust Wages for Their Staff to Stay in the Game?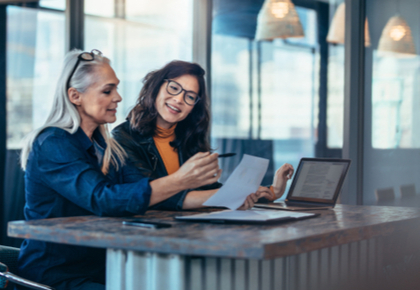 The job market is strong. More Americans are returning to the workforce due to the retreat of Covid-19. According to the latest report published in April by the U.S. Bureau of Labor Statistics, wages are up and the unemployment rate has declined to 3.6%, a new two-year low!

Still, the number of workers quitting their jobs has increased, leading to a record number of job openings. This ongoing trend, formerly known as The Great Resignation and more recently coined The Great Renegotiation, has affected just about every industry – and property management is no exception.

Condominium and community associations continue to struggle to find and retain qualified employees. The job market has changed dramatically in favor of employees who no longer tolerate the status quo. In today's job market, workers in hospitality roles such as guest services or food and beverage, for example, have significantly more job options to choose from than they did three years ago. And intense competition for workers has made recruiting qualified staff challenging.

Here's what you should know to help you navigate today's labor market.

Has your association been affected by The Great Resignation? Read: The Impact of the Great Resignation on Property Management to learn more about the reasons behind it.
You May Not Be Paying Enough
Since The Great Resignation began in the spring of 2021, quits and job openings have soared as employers compete for talent. Employers have had to respond to workers' increasing demands for higher pay, better work-life balance and more flexible schedules to fill essential roles. There continues to be a growing wage disparity between what some boards are paying for onsite roles and what they should be paying in today's labor market. As a result, many boards see their job requisitions staying open longer than anticipated. Or, when they do find an employee to join the property team, they lose them to "a better offer".

Wages are Rapidly Rising
A report issued earlier this year by the Labor Department indicated that wages are rising at their fastest pace in 20 years, fueled by the ongoing demand for service industry employees and employers struggling to find quality workers. Some community association boards are unaware of the speed at which wages are rising, and their lack of awareness around this growing issue has added to their recruitment and retention challenges. According to Amy Sanchez, president of the Central Florida market at FirstService Residential, "Part of the issue is the lack of transparency around wages in the property management industry. For example, in many industries, such as real estate, there is a wealth of information about housing market demands and industry pay related to those demands. The same information isn't readily available in the property management industry. This lack of information has made it difficult for associations to forecast and budget adequately for rapidly rising wages."

Good property management companies stay up to date on current industry trends, going above and beyond to acquire information that isn't always easily obtained.

"To stay abreast of wage trends, our HR teams conduct extensive industry research," said Danny Ellis, president of FirstService Residential's Georgia-Tennessee-Florida Panhandle market. "They continuously analyze industry pay and wage competitiveness to help attract and retain talent."
Competition is Tough
It's an employee's market, and pay isn't the only thing associations need to assess when recruiting new workers. In today's fiercely competitive job market, employees analyze numerous job offers and companies to determine what's best for them. This shift in the U.S. labor market in favor of workers has prompted many companies to increase their starting pay. For example, last year, big-box retailer Walmart raised its starting wages for all U.S. employees from $15 to $18 an hour. Other companies have followed suit. Costco, which paid $15 an hour in 2019, raised its starting wage to $17 an hour in October.

Organizations also feel pressure to offer perks such as work-from-home opportunities – which isn't common in the property management industry. Therefore, a job opening for a pool attendant, which requires standing for hours outdoors, may be harder to fill now than before, competing against jobs that allow that employee to work at least partly from home.

To be successful, boards must recognize the sheer competitiveness of the job market and elevate their recruiting strategy to compete for the best talent. A good property management company can help boards analyze their open positions to ensure the pay and benefits offered are on par with the demands of the current labor market.

"Employees' expectations of organizational perks have increased significantly over the past two years," said Ophelia Casey, vice president of Human Resources at FirstService Residential. "A competitive starting wage is not enough; employees also want growth and advancement. We can help boards gain a competitive edge by supporting these and other development opportunities."
Community Associations Need to Adapt
In a tight labor market, what else can associations do to tackle unfilled roles and stiff competition?

In a job market where employees have what many consider the upper hand and would rather quit their jobs than stay where they feel underpaid and undervalued, associations must remain flexible and adaptable to change. Boards can differentiate themselves from the competition by offering flexibility they didn't have to offer before. Failure to recognize this or reacting too slowly could mean that the quality of your community's programs and services may suffer. Routine responsibilities such as property maintenance or administrative tasks such as responding to resident questions may be challenging if you lack the personnel to do the work. In the long term, boards that don't adapt and adjust will continue to face recruiting challenges, high turnover and staff burnout from team members left behind to work more shifts and longer hours to compensate for understaffed teams.

Streamline the application process
Besides raising wages, associations can improve their recruitment success by making the application process faster and easier for those seeking employment. Technology is a big part of the equation. Social media apps like LinkedIn, Facebook and Twitter make it easy to post job openings, but the job application process should also be seamless.

"We use Text-to-Apply for a number of our roles to simplify the application process," Sanchez said. "It eliminates the need for excess paperwork."

Build an ideal workplace culture
Having the right workplace culture makes a huge difference when it comes to recruiting and retaining talent. A strong company culture that focuses on the needs of its employees can lead to increased employee morale and longevity. Happy employees are better equipped to provide better service to your community. And fortunately for the property management industry, remote work options aren't the only workplace perks job seekers want.

"The Covid-19 pandemic and The Great Resignation shed light on the importance of employee investment," said Casey. "We understand that our greatest asset is our people. Investing in training and leadership programs for our associates fuels our organization's growth and strengthens our position as leaders in the industry."

Other examples of a good workplace culture include offering mental health services, diversity and inclusion programs, schedule flexibility and educational opportunities. In a nutshell, workers want to feel valued by their organizations. Building a well-defined workplace culture is a great way to improve retention to help your community succeed.

For more information on how a professional property management company can help your association stay on top of workforce trends to stay competitive in today's job market, contact FirstService Residential today.