4 Things to Consider When Managing A Social Media Account
Download our Checklist!
Knowing email do's & don'ts can help protect your association from unexpected liability.
Fill in the form to download our quick COA or HOA email best practices checklist to make sure you're reducing your risk!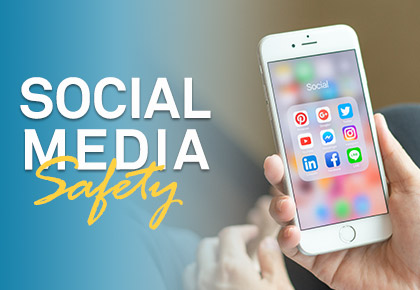 While the goalposts of social media success are constantly being moved in different directions, a brand or community can feel satisfied with managing social media and their online presence by regularly reviewing new social media laws and platform policies. Whether you have a committee or board handling your community's online presence, most associations can successfully grow their online following.
As you begin, or continue, building your association's official social media page, keep these top 4 risk-mitigating recommendations in mind when crafting your social media policy.
1. Sharing Photographs

Picture this: you have a rigid social media schedule and you're looking for the perfect image to go with your post's copy. You run to Google, type in the right keywords, find the best photo and deem it worthy to use in an upcoming post. Sounds OK to do, right? In the world of social media, not exactly.
While you may have found the best picture to go with your social media post, many of these images are protected by copyright laws. This poses a threat because the image owner may take legal action for using their image without permission.
The best way to avoid copyright infringement laws and find the best pictures for your social media account is to find images that aren't protected! Sounds easy enough, but there are a few steps to getting this just right without getting caught up in potential legal issues. 
Here's how to find pictures the right way:
Visit google.com/images.
Type something in the search bar.
After reaching the results page, select "Tools" under the search bar and click on the "Usage Rights" dropdown menu.
Select "Commercial & Other Licenses."
That's it!

For anyone who manages social media accounts, this rule will come in handy. However, to make your community's online presence feel "homey," it's best to use pictures of resident (submitted or otherwise) activity in the community. Using photographs of community events or homeowner-submitted images encourages others to share their experiences. The safest way to use non-submitted homeowner pictures is to ask for permission. Privately contact the resident to explain who you are and what the photo will be used for. Reaching out to residents not only shows you care about their privacy, but it also helps avoid litigation.

Consider amending your association's governing documents to include detailed photo guidelines as it relates to your social media code of conduct.
2. Risk Mitigation

Just like social media laws change regularly, the way people conduct themselves online changes regularly, too, so it's essential to keep up with the changing times. Here's how you can mitigate risk:
Regularly monitor and manage your association's social media accounts to engage with homeowners or remove posts or comments that break the community guidelines. Again, having a social/communications committee or board members to monitor daily interactions is ideal. 

Moderate your page.

In other words, create a list of banned words or phrases to prevent them from showing up on your page. This is also helpful when your association's social media manager(s) can't remove the post manually.

Between the board and/or your social committee, it's essential for at least one person to have access to your account's passwords.

Regular staff training on the latest social media trends, legal requirements and community policies.
3. Contest/Giveaway Guidelines 

Social media contests have grown increasingly popular when it comes to generating brand awareness. While giveaways are a great way to build engagement and community relationships, many brands and social pages with large followings comply with legal guidelines. For example, while certain parts of the country don't allow certain types of raffles, other states only allow contests based on knowledge rather than chance.

It goes without saying that state lines can get blurred on social media when promoting any contest. Before you begin any promotion, consult with your general counsel to ensure your association stays safe by posting the attorney-approved rules prominently.

4. Create a Social Media Policy.
Developing a social media policy can protect your association from liability and make your program more effective. Your policy should: 
Define who's allowed to share posts and remove comments that violate community guidelines.

Establish a procedure for screening content before publication.

Acknowledge residents' privacy rights regarding published information.
Develop response templates for common issues.

Depending on your community and the type of social media platform you choose to represent your association, the rules for creating an online policy will be different. For example: 
Facebook allows social media managers to develop specific guidelines, including common do's and don'ts, who can post information and what online violations look like. 

When it comes to Twitter, consider making your account "private," allowing only users that you've approved to view your community's shared content. 
Extra Tidbit
Community managers and board members should avoid directly intervening with residents on social media to elude favoritism, perceived or real. These actions, intentional or not, can produce red flags when trying to accomplish community goals. So, if you're a board member, carefully consider whom you agree to "friend" or connect with on social media. 
Boards should never respond to angry homeowners in a public forum like Facebook page comments. Instead, contact the resident privately offline with a phone call, email or personal message. By adding that personal touch, community leaders can have an easier time diffusing a delicate situation or resolving an issue.
Like most things, social media has its good and its bad sides. By following the above tips, you can make social media a powerful tool for good in your community association while avoiding its pitfalls. For more information on the do's and don'ts of social media, check out our guide, The Yeas & Nays of Social Media.

For more information on how to legally protect your community from social media pitfalls, contact your property management partner or a local expert.