Why do I need a commercial property managment company?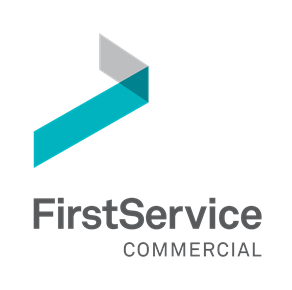 Southern hospitality is the heartbeat and calling card of Texans. It's not hard to spot a familiar face or begin a new relationship just about anywhere, including where we work or do business. So for FirstService Commercial Texas, it means as much to us as it does to you that your homes away from home feel just as welcoming and supportive. That's why selecting the best commercial property management company is so important.

Some people might think that managing a commercial property is the same as managing a residential property, but there are actually some big differences. If you're the owner of a commercial property in Texas, it's important to find a good property management company to take care of your investment. Not only will they help keep your property in top condition, but they can also help get more tenants and increase your ROI.
How do I find a good commercial property management company?
In Texas, there are hundreds of commercial property management companies to choose from. How do you know which one is right for you? What should you look for when making your decision? Here are some tips to help you decide:
1. Look for a company that has experience in the type of property you own
2. Make sure the company has a good reputation and is licensed and insured
3. Ask about their fee structure and what services they will provide
4. Make sure the company is up to date on all state and local ordinances governing commercial properties

When it comes time to find a property manager for your commercial space, don't hesitate to contact us. We would be happy to discuss our services with you and answer any questions you may have. FirstService Commercial Texas is uniquely equipped with decades of experience in maintaining and increasing the value of our client's assets.
Why is FirstService Commercial the leading commercial property management company in Texas?
By working closely with each commercial association, we've developed best-in-class services and solutions that streamline operations, maximize curb appeal and enhance ROIs for a number of properties, including mixed-use developments, business office parks, commercial condos and master retail centers.

On top of that, FirstService Commercial Texas is the only association management company in Texas with a dedicated commercial property management division staffed by CPM- and PCAM-certified professionals. That alone gives us the edge, as the state's leading property management company, to provide insight and added property value.
Our commercial property management company services include:
Accrual-based financial reports & phased budgets
Cash flow statement on a rolling 12-month basis
ACC procedures & buildout planning
Evaluating community management structures
Review & assess covenants & bylaws
Creation of policies & procedures for new & future buyers
Long-term, deferred maintenance issues
Combined buying programs & negotiated vendor pricing to lower costs for third-party services
We use the same principles developed for thousands of our residential partners to enhance the value of every commercial property in our care, and we're proud of the track record that says so.
Learn more about how FirstService Commercial Texas' tailored management services can meet your needs.
Ready for reliable managment services? Get a proposal today!
Submit the form below and we'll be in contact with you soon!