Best Board Communication Tools for HOAs and COAs in Texas
Effective communication is the foundation of any successful organization, and this is especially true for Texas homeowners associations (HOAs) and condo owners associations (COAs). As a board member, enhancing the homeowners' experience by keeping them updated on important community news cannot be done without efficient HOA and COA board communication tools.
So how do you decide which tools are the best fit for your association?
We've compiled some of the most effective board communication examples and how you can optimize them to keep your own community well-informed.
What are the best board communication tools for Texas HOAs and COAs?
Email
This may seem old-fashioned by today's standards, but email communications are far from outdated. Email is still one of the most efficient ways Texas HOAs and COAs can get the word out to residents about the latest community news, events, and important announcements.

Why? Because it's a fast way to reach large distribution lists, it's more cost-effective than printed methods, it's not as disruptive as mass texts, and it's easily accessible to most homeowners, vendors, and boards.
Make your board's emails more effective with these 5 tips:
Ensure resident and vendor email addresses are accurate.

This can be done by sending them regular email verification requests and encouraging recipients to keep their contact information current.

Avoid sending too many emails.

Nobody likes spam. Instead, opt for a weekly or monthly eNews format to keep residents updated.

Keep it short and to the point.

Make it easy to read and scannable. Break up long paragraphs into shorter sentences. Use section headers and bullet points to make the information easier to digest in seconds.

Make it personal

Use residents' names whenever possible. Encourage open communication and feedback from recipients. Provide a designated email address where residents can submit questions, concerns, or suggestions, and make sure to respond in a timely manner.

Proofread…before clicking "send."

A single spelling or grammatical mistake can make your email look unprofessional. A bad impression can easily be prevented by taking a moment to carefully check your work.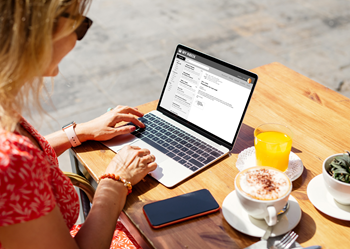 Community website
Community websites provide a central hub where residents can go for a one-stop-shop of information on their HOA and COA. A beautiful website can also serve as a brochure, highlighting the best parts of your community and attracting new homeowners. Whether it's a current resident or prospective homeowner, your community website should be engaging, informative, and user-friendly.
So, what kind of information should your board include on your community website?
About us" section:

This should include a brief history of your organization, your mission, and relevant governing documents (like your association's Covenants, Conditions, and Restrictions, a.k.a. "CC&Rs"). This can help residents better understand the role of the board and how decisions are made.

"Contact us" page:

Here, site visitors should be able to find a directory of email addresses, phone numbers, and office hours of board members, and property management contact information. Remember to use active professional association email addresses and phone numbers rather than personal ones.

News and announcements:

Showcase your award-winning association, share any relevant changes in policies or state laws, announce amenity improvements, post meeting minutes, share any volunteer committee updates – this section is the hub for spotlighting your association's most important news and celebrating any community wins.

Community calendar:

Provide a visual display of upcoming community events, committee meetings, and important deadlines. Make it easy to read – try categorizing events by color, provide a printable version, and even make events clickable on the calendar so site visitors can learn more or RSVP from there.

List most relevant links:

Consider adding a list of links on your association's site that homeowners use the most. This may be direct links to the resident portal, the community calendar, an FAQ section, committee pages, and more.
No matter what your board displays on your community website, it's only valuable if it's regularly updated and well-maintained. Identify board members who can own the responsibility of keeping the website current and responding to any inquiries or from residents. Your property management company should be able to provide IT and graphic design support to ensure your site looks professional and runs smoothly.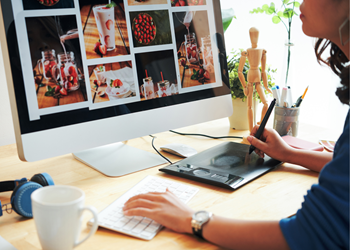 Social media
Posting on social media platforms like Facebook, LinkedIn, and others is an efficient way to keep residents up to date on important information like upcoming events, neighborhood watch updates, and emergency alerts. This is also an opportunity to answer questions and encourage homeowners to get involved.

Pointers for posting on your community or neighborhood social media page:
Keep it professional yet personable.

Steer clear of controversial topics. Keep your content positive and respectful to ensure everyone feels welcome and included. Your community's social media pages should reflect the professionalism and values of your organization while still maintaining a friendly and approachable tone.

Engage with your followers.

Don't just post and run. Nothing is more frustrating for residents than a social media page that is rarely updated or has unanswered inquiries. Make sure to post regularly and address any questions or comments in a timely manner. This not only fosters transparency and open communication, but it also helps establish trust and confidence in your association's leadership.

Use pictures to show happy faces and beautiful places.

Enhance your posts with photos or videos. Showcase community amenities, highlight residents enjoying events, or post eye-catching graphics with announcements. Just be sure to keep your visuals on-brand and relevant to your HOA or COA's goals and values.

Respect privacy and safety.

When managing social media pages, it's crucial to be mindful of residents' privacy and safety concerns. Make sure you have permission before posting any resident photos. Avoid sharing personal information or sensitive documents on public pages, and always opt for more secure communication tools when addressing confidential matters.

Monitor your pages daily.

Be prepared to moderate comments and posts that may contain inappropriate content and have a clear policy in place for addressing such situations. Your property management company should have a customer service team you can partner with to monitor your social media pages and help respond in a timely manner.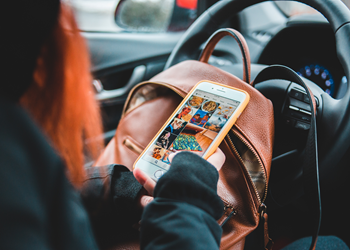 Newsletters
Whether delivered by direct mail or email, a well-designed newsletter can be an engaging way for homeowners to stay updated on new developments in the community, upcoming events, and important announcements. A professional-looking published newsletter can grow readership and create a more meaningful connection to your residents.

How often should HOAs or COAs publish a newsletter? While every community is different, scheduling at least on a quarterly or biannually basis works well for many HOAs and COAs in Texas. This gives you enough time to accumulate updates while keeping your homeowners in the loop on a regular basis.

Community newsletter ideas to grow readership:
Add a Texan twist.

Let your newsletter reflect the charm and uniqueness of your Texan community. Feature nearby happenings like festivals, concerts by local artists, and other events that make your community special. No more generic newsletters - make yours one-of-a-kind!

Offer in various formats.

Deliver your newsletter in a way that suits various preferences. Homeowners with a busier lifestyle might prefer an email newsletter they can access on their phones, while others might appreciate traditional paper copies.

Boost the online experience.

A digital edition of your newsletter makes it easier to access, saves paper, and allows you supplement your content with clickable links. Plus, you can distribute it to residents as a downloadable in an email blast or post a link it on your community website.

Collaborate with community members.

Do you have members of your community who are experts on topics that could be relevant to your newsletter? Encourage them to contribute content! Also, survey residents and ask what types of news they'd like to see. Include a "shout out" section thanking all those who contributed content, photos, or ideas.

Celebrate wins.

Cheer on the milestones and achievements of your community members. Did you hold a fun contest for residents and name a winner? Did your onsite staff recently win an award? Did you recently have a successful food drive, back-to-school bash, or other event? This type of content is exciting for residents to see!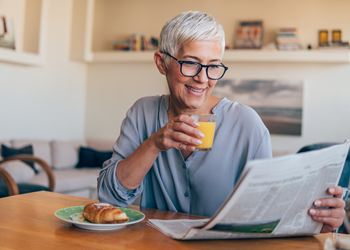 FAQs on HOA and COA board communication tools.
Do I have to use all the communication tools listed above?
Whether your association updates residents via email, website, newsletters, social media, through announcements at community meetings, all of the above, or just one or two for now, what's most important is consistency and variety. Communicating on a consistent, regular basis makes it easier for homeowners to know when they can expect to hear from you. Additionally, by providing more channels through with residents can interact, they will be better informed about what's going on in their community, more likely to get involved, and assured they have a voice in the board's decision-making.
What if my board doesn't have time to use multiple communication tools?
Consider establishing a communications committee to support your board's messaging efforts. It's no secret that keeping everyone on the same page can be a challenge, but a communications committee can reduce that burden. With a committee of skilled volunteers, you have more hands on deck, which means faster updates, more timely responses, and more streamlined messaging to residents.
To learn more about committees and how to rally residents to get involved, see these guidelines for getting great volunteers for your Texas HOA or COA.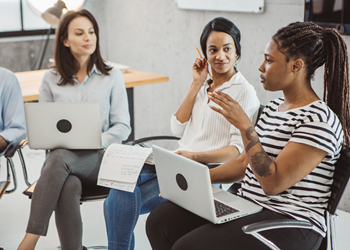 How can a management company make a Texas HOA or COA board's communication more effective?
A seasoned management company can be an excellent resource for setting up resident portals, designing professional websites, creating attractive newsletters, and providing IT support and mass communications software. By partnering with a reliable management company, you can ensure that your HOA or COA is using the most advanced technology to keep your residents in the loop 24/7 (this is especially important for emergency situations).

In addition, a good management company has established a network of experts, including legal counsel, that can also help develop HOA and COA board communication guidelines and procedures. They can advise on best times to communicate, how often to send mass messages, and what information to include in your conversations with residents, all tailored to what is most effective for your specific association.
FirstService Residential is simplifying property management.
Our FirstService Residential Texas family enjoys peace of mind knowing they're in good hands. They can count on our 24/7 customer service for tailored solutions that take the balancing act out of property management. And our service-first philosophy means we don't stop until what's complicated becomes uncomplicated. To make life, simplified.
If your association is not currently managed by FirstService Residential Texas, we would love to learn more about your community. Just click
Contact Us
below. We look forward to meeting you!