HOAs Preparing for Winter in Texas: Start with These 5 Areas
Say goodbye to the scorching Texas summer heat and get ready to embrace the cooler weather! Now it's time for your homeowners association (HOA) to gear up for the changing seasons. Don't wait until it's too late - take action now. We may not always have snowstorms in our part of the country, but as we've seen in recent years, they can certainly happen when we least expect it. Knowing how to prepare for a winter storm in Texas now will ensure a safer community, smoother operations, and will maintain the beauty of your property year-round.
But where should you start? We understand that time is limited, so we've narrowed it down to the top five areas you should prioritize. Focusing on these areas first will make the rest of your winter prep much easier.
Ground and emergency lighting:
When considering how to prepare for a winter storm in Texas, don't forget to pay special attention to your community's emergency lighting. Check the batteries, power sources, and backup supplies to make sure that all are in good condition, meaning they will be ready to go in any weather event. Staying prepared for the most extreme circumstances is the key to a safe and secure neighborhood during the colder months.
Also, if you're looking to reduce lighting costs, consider upgrading your existing system to cost-effective LED lighting. This can be a great budget friendly option that provides an added layer of protection. LED technology has already proven to be cost-effective for several Texas associations across the Lone Star State.
When it comes to ground lighting that faces the colder fall and winter seasons in Texas, there are a few key elements to consider. Ensure your bulbs are in good condition, keep fixtures free from debris, check lamps, and install low wattage night burners for security. These are some of the initial steps you can take to make sure emergency lighting can withstand outside elements and contribute to year-round safety for residents.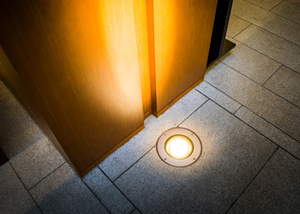 Pools:
While we may not always get snowstorms and freezing temperatures like some other parts of the country, it's still important to winterize your pool in Texas. Be proactive and take the necessary steps to keep your pools well-maintained during the fall and winter months.
One of the first things you should do is adjust the pool chemistry. As the temperature drops, so does the water temperature, and this can affect the balance of chemicals in the pool. Aim to bring the pool's pH level to around 7.5 and its alkalinity levels between 80 and 120 parts per million. It's also wise to treat the pool with algaecide and clarifier to keep the water clear and prevent buildup over the off-season.
Another crucial aspect of winterizing your pool is to properly protect the pool's equipment. Start by removing any debris from the filter, pump, and skimmer baskets. Then, lower the water level to just below the skimmer and drain any remaining water from the plumbing lines. This will prevent any ice from forming and possibly damaging the pipes. Finally, cover the pool with a durable cover to keep out debris and prevent evaporation.
While some of these steps may seem like common sense to veterans of pool maintenance, it's important to remember how much damage can result from neglecting to winterize your pool in Texas. From damaged equipment to green water, not winterizing your pool can result in thousand-dollar repairs come springtime. Taking some simple steps now will pay off big time when it's time to reopen the pool when the weather warms up.
If you need assistance with winterizing your pools, your management company should have partnerships with licensed and insured vendors.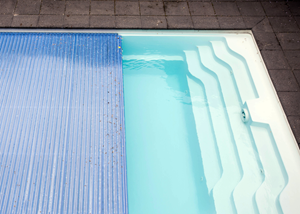 Landscaping:
Don't neglect your landscaping just because it's a seasonal task. Use the holiday months to spray for bugs, remove weeds, aerate turf, and apply fertilizer. Proper maintenance can help keep your community looking beautiful all year round, and it'll prevent any long-term damage from occurring to grass, plants, or trees.
It's important to verify that your irrigation system and watering timer are working correctly. As Texans, we know how unpredictable winters can be, so make sure that your lawn is watered enough during the season. Your community manager should have a partnership with a landscaping team that knows exactly how to prepare for a winter storm in Texas. That team can help you fix any problems with your irrigation system if you're not sure how to go about it.
Also, make sure to clear any drainage areas and bushes before winter hits. This is a crucial step that many people tend to overlook, and it can lead to lasting damage to your community if left unchecked. Clogged drainage pipes can lead to flooding, while overgrown bushes and trees can cause structural damage to your buildings.
Again, if you need help winterizing your community, a reliable management company can recommend qualified landscaping teams to help you out.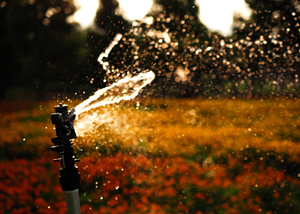 Seasonal property décor:
Here's the fun part: decorating the community for the holidays! If you plan on adding some festive decorations, it's important to collaborate with your property management team to make sure that everything is done safely and effectively.
The first step to take is to create a decorating committee. This committee can help review your decor plans and make sure that they align with any decoration policies that may already be in place. It's important to keep residents in the loop about any decoration plans, especially if there are any common spaces that will be getting spruced up for the holidays.
If electrical items, like holiday lights, are a part of your decor plans, then you'll want to start the RFP (request for proposal) process with vendors as soon as possible. This will give you ample time to evaluate vendor proposals and select the one that's the best fit for your community.
Remember, when it comes to how to prepare for a winter storm in Texas, safety is top priority. When it comes to decorating your community for the holidays, take precautions to minimize fire hazards, especially when it comes to decorating trees throughout your property. Trim any branches that are too close to electrical wires or other potential fire hazards.
By taking these necessary steps, you can make your community bright and festive this holiday season while ensuring the safety of your residents and their homes.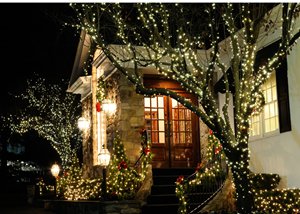 Individual homeowner tips for winter:
While getting your property ready for colder months ahead, don't forget to encourage members of your community to protect their homes, too.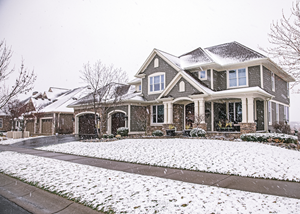 How do I winterize my house in Texas?
Share these winter tips for Texas homeowners to your residents who may be asking this question (this could be via newsletters, emails, etc.):
Replace smoke detector batteries: It's important to regularly replace the batteries in your smoke detectors, especially as the colder months mean we'll be spending more time indoors. This can help keep you and your family safe in case of a fire.

Clean or replace furnace filters: Dirty furnace filters can not only lead to poor heating but also pose a safety hazard. Make sure to clean or replace your furnace filters regularly to keep them functioning properly.

Have heating systems professionally examined: Before turning on your heating system, it's a good idea to have it professionally examined. This can help catch any potential issues and ensure that your system is working efficiently.

Clean out dryer vents: Dirty dryer vents can also pose a safety hazard. Make sure to clean out your vents regularly to prevent fire hazards.

Properly winterize your pipes: Depending on where you live in Texas, you may need to take extra precautions to winterize your pipes. This can include insulating them or draining them if you'll be away for an extended period.

Ensure your appliances are well-maintained: Regularly maintaining your appliances can not only help prevent potential safety hazards but also prolong their lifespan. Make sure to follow manufacturer recommendations for maintenance and repairs.
Download the interactive winter preparedness checklist.
For a printable guide on how to winterize your community and home, click here to download our winter preparedness checklist.

There, you'll see a quick summary of these 5 areas your HOA should focus on first for the colder months to come.
Conclusion
Fall is already here, which means winter will be here faster than you think! By focusing on these five areas, you can prepare your community, help residents weatherproof their homes, and stay ready for whatever the upcoming months bring. Although we don't always have winter storms in Texas, as the old saying goes, it's better to be safe than sorry or to be overprepared than underprepared. A little bit of preparation now can save you a lot of headaches (and costs!) down the line.
If you're not sure whether your community is winter ready, we'd love to learn how we can help. Contact us today, and we'll be in touch soon. Stay warm and stay safe.
FirstService Residential is simplifying property management.
Our FirstService Residential Texas family enjoys peace of mind knowing they're in good hands. They can count on our 24/7 customer service for tailored solutions that take the balancing act out of property management. And our service-first philosophy means we don't stop until what's complicated becomes uncomplicated. To make life, simplified.
If your association is not currently managed by FirstService Residential Texas, we would love to learn more about your community. Just click
Contact Us
below. We look forward to meeting you!