We are recognized for adding value to our managed communities in innovative ways. Here are examples of several property management case studies describing some of the creative ways we have helped our clients successfully overcome challenging issues.

Going Green: How a Dallas COA Flipped the LED Switch ​
When The Aventura wanted to "go green," FirstService Residential stepped in to create a renewable energy plan that would save the luxury property thousands over 10 years.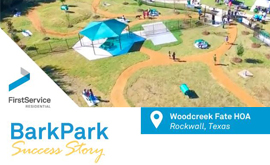 HOA Votes for "Bark Park" for Dog Owners
This Rockwall community's unique need for consistent pet management required a customized solution that took into consideration the resident's desire to make the neighborhood a high-quality experience for pet owners.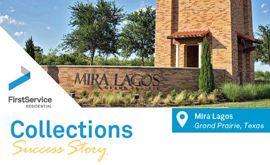 The Benefits of a Consistent Collections Strategy
A proactive strategy for collecting assessment dues is vital to the financial health of any community association, and for this 600+ single-family Grand Prairie community, the number of outstanding payments had reached a critical level. See how the Mira Lagos association partnered with our experts to drastically lower delinquent payments.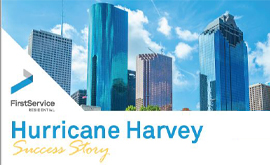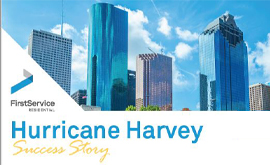 Houston High-Rise Quickly Recovers After Hurricane Harvey
Read how FirstService Residential leveraged vendor relationships to help a Houston high-rise recover from Hurricane Harvey in less than two months.