As the leader in property management,
FirstService Residential
offers tailored Charlottesville property management services to handle the needs of your Virginia community. With our local team of experienced property management professionals, you can count on our local knowledge and expertise, supported by systems and processes developed over decades of cumulative experience. Join the thousands of board members and residents who trust our team across Virginia to manage their HOAs and communities. Whether you belong to one or several properties in the area, our staff is prepared to meet the demands of property management, 24 hours a day. We understand what works and how to get more out of your community – all at a competitive price.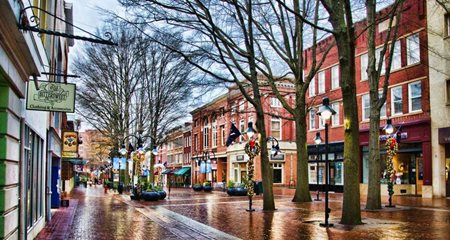 About Charlottesville, Virginia
Charlottesville is centrally located in the eastern foothills of the Blue Ridge Mountains in the Central Virginia region. Charlottesville's rich cultural, natural, and artistic history is showcased in a selection of first-rate museums, galleries, wineries, shops, and parks dispersed throughout the area.
Spectacular scenery and championship courses designed by some of the industry's top architects create a winning combination for golfers. The many rivers and lakes provide the perfect setting for aquatic pursuits, such as sailing, swimming, fishing, kayaking, canoeing and tubing. The many beautiful parks offer wonderful settings for sports, picnics, relaxation, and adventure.
Visitors will also find charming boutiques, antique shops, antiquarian bookstores, distinguished local wineries, and small towns nearby filled with pleasant surprises.
Many historic attractions bring visitors to the city, such as Monticello, the Grounds of the University of Virginia, James Monroe's Highland, Historic Court Square and Michie Tavern, ca. 1784. Each has played a unique role in the history of the nation, and their tours, special events, and educational programs ensure that the spirits of the past remain vibrant today.
From bed and breakfasts to luxury hotels, Charlottesville/Albemarle County provides visitors with comfortable accommodations to suit every need.
Our Commitment to the Charlottesville Community
As the leading provider of Charlottesville property management services, FirstService Residential has been making a difference every day by proudly providing VA community associations for 35 years, allowing residents the peace of mind to focus on the lifestyle that is important to them. We take a partnership approach to protecting the value of your home by taking care of all of your association management needs.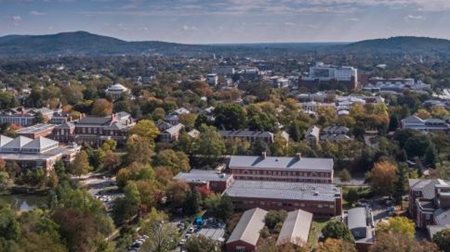 When you're a FirstService Residential Virginia Board member, homeowner or resident, you're part of our family. We support you with responsive, proactive local management, concerned and personalized service, and the resources of the industry leader.

As one of the leading Charlottesville property management companies, our mission is to deliver a full range of tailored homeowner association services that protect and maximize property values, while enhancing residents' quality of life. We offer:
Outstanding product expertise and innovative services
Advanced technology products that facilitate communication, streamline procedures and increase Board efficiency

Value-added products, like collective buying programs, that reduce the costs of services from third-party providers

High quality associate training and education programs for associates and Board members

And most importantly, a commitment to consistently deliver outstanding customer service
We offer Charlottesville property management services including:
Comprehensive accounting services and financial reports providing for transparency, security and accountability.

Enforcing CC&Rs and Rules & Regulations

Obtaining insurance and overseeing claims processing
Standard operating procedures to ensure uniform and consistent operations related to collections, governance, property maintenance, and lifestyle services.
FirstService Residential also offers unique value-added Charlottesville property management services like:
Best-in-class associate training and education programs for associates and board members

Proprietary technology products

Value-added products such as collective buying programs that reduce vendor costs
Advanced product expertise & innovative services

Customer-focused associates and a 24/7 customer care center at no additional cost to the association to make certain you have dedicated service.
Contact us and learn how FirstService Residential can add value to your Charlottesville community.
Get in touch
Let us show you how FirstService Residential can serve your community