As the leader in property management, FirstService Residential offers tailored Richmond property management services to handle the needs of your Virginia community. With our local team of experienced property management professionals, you can count on our local knowledge and expertise, supported by systems and processes developed over decades of cumulative experience. Join the thousands of board members and residents who trust our team across Virginia to manage their HOAs and communities. Whether you belong to one or several properties in the area, our staff is prepared to meet the demands of property management, 24 hours a day. We understand what works and how to get more out of your community – all at a competitive price.
About Richmond, Virginia
Richmond, the capital of Virginia, is among America's oldest major cities. Patrick Henry, a U.S. Founding Father, famously declared "Give me liberty or give me death" at its St. John's Church in 1775, leading to the Revolutionary War. The White House of the Confederacy, home of Confederate President Jefferson Davis during the Civil War, is now a museum in Court End, a neighborhood known for Federal-style mansions.
The city of Richmond was founded in 1742 as an expansion of the Tidewater area and the Jamestown settlement. From Patrick Henry's famed "Give Me Liberty or Give Me Death" speech in historic Church Hill to the modern-day Westward sprawl and development of the Short Pump area, Richmond has a proud history. The 5 mile stretch that is Monument Avenue is the only street listed as a National Historic Landmark in America. Monument Ave is home to shrines for six native Virginians spanning the Commonwealth's great history. From Robert E. Lee to Arthur Ashe, Monument Ave is a testament to the impact of Virginians on not just the area, but our nations' history.
Most of Monument Avenue is located within the popular Fan District and the Museum District which is home to The Virginia Museum of Fine Arts (among others), restaurants and historic housing. This makes the area an attraction to tourists and locals.
Nicknamed "The River City", Richmond is blessed by the James River running directly through its city limits. Once known as a trade route for tobacco crops, the River has been transformed in recent years and is now a hotbed of activity. Hosting festivals such as nationally recognized "Dominion River Rock", The River is now one of the most attractive features of a city full of them.
Our Commitment to the Richmond Community
As one of the leading Richmond property management companies, FirstService Residential has been making a difference every day by proudly providing VA community associations for 35 years, allowing residents the peace of mind to focus on the lifestyle that is important to them. We take a partnership approach to protecting the value of your home by taking care of all of your association management needs.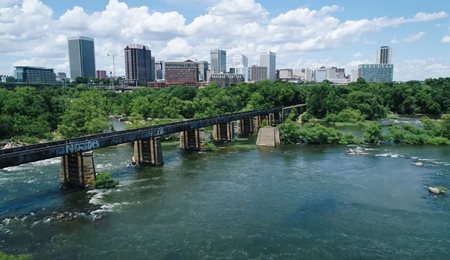 When you're a FirstService Residential Virginia Board member, homeowner or resident, you're part of our family. We support you with responsive, proactive local management, concerned and personalized service, and the resources of the industry leader.

Our mission is to deliver a full range of tailored homeowner association services that protect and maximize property values, while enhancing residents' quality of life. We offer:
Outstanding product expertise and innovative services

Advanced technology products that facilitate communication, streamline procedures and increase Board efficiency

Value-added products, like collective buying programs, that reduce the costs of services from third-party providers

High quality associate training and education programs for associates and Board members

And most importantly, a commitment to consistently deliver outstanding customer service
We offer Richmond property management services including:
Comprehensive accounting services and financial reports providing for transparency, security and accountability.
Enforcing CC&Rs and Rules & Regulations

Obtaining insurance and overseeing claims processing

Standard operating procedures to ensure uniform and consistent operations related to collections, governance, property maintenance, and lifestyle services.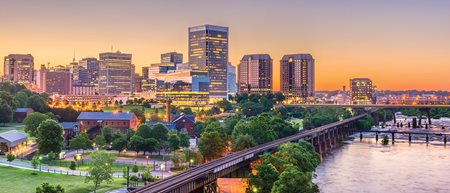 FirstService Residential also offers unique value-added Richmond property management services like:
Best-in-class associate training and education programs for associates and board members

Proprietary technology products

Value-added products such as collective buying programs that reduce vendor costs

Advanced product expertise & innovative services

Customer-focused associates and a 24/7 customer care center at no additional cost to the association to make certain you have dedicated service.
Contact us and learn how FirstService Residential can add value to your Richmond area community.
Get in touch
Let us show you how FirstService Residential can serve your community