Preventative Maintenance Tips for High-Rise Buildings
One of the most important things you can do for your high-rise or large-scale building is to make sure there is a preventative maintenance plan in place for its air conditioning system. Getting a high-rise or large-scale building's air conditioning system to work smoothly to ensure consistent airflow to everyone's units is not as easy as one might think. In fact, it takes much more preparation as high-rises and large-scale buildings have complex systems and many factors that need to be checked, serviced, and adjusted.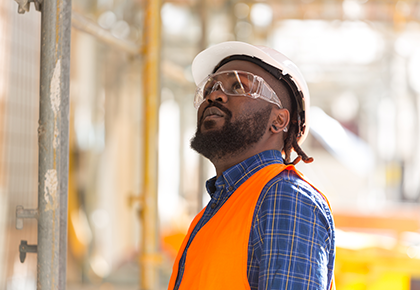 So, what is preventative maintenance?
To put it simply, it is the process of periodically and regularly checking equipment to prevent it from completely breaking down. Catching small problems as they happen can help extend the life of the equipment and it is the best way to keep your high-rise and large-scale building's air conditioning system running smoothly and safely. Regularly checking for small problems can extend its life, preventing major issues from happening which could lead you into dangerous circumstances. Your maintenance plan should not only include an inspection but should also include cleaning and/or replacing any parts that are too worn out so it will be able work properly at all times.
To determine which components need to be fixed or cleaned and which components need to be replaced, read our article,
"
Maintenance, Capital Improvements, Useful Life: Is Your HOA Prepared?"
Because of the thousands of high-rise and vertical buildings managed by FirstService Residential, we understand the importance of an ongoing maintenance plan and our engineering department has developed best practices in this area.
Here are 6 preventative maintenance tips for your high-rise or large-scale building's air conditioning systems:
1. Inventory the equipment.
To ensure that your equipment is in good condition, it's important you have a maintenance plan. The first step of this process begins with inventorying what you currently own and checking against manufacturer's schedules or other documentation, such as repair orders, warranties, etc., so that any issues can be addressed before they arise to prevent an emergency which might require more costly repairs later down the line.
2. Make sure the cooling tower is drained and cleaned.
Since it is a vital component to the overall operation of your air conditioning system, engineering experts suggest beginning your maintenance plan with an inspection of the cooling tower. The tower should be drained, and the baffles cleaned to ensure adequate air flow. Most towers, if your crew has been spraying them down, will look clean on the outside but still have a lot of buildup in the coil restricting the air flow. Be sure that they are flushed out and the cells are cleared for maximum air flow.
This is also the perfect time to scrape the pans, check for leaks and reseal if needed. Greasing the fans and checking amp draws are additional considerations. Checking the amp draw will let you know if a motor is pulling too many amps that may cause a failure in the middle of summer. Vibration over the long term can cause looseness and damage. Check and tighten all the bolts on the tower and motors. Once you have cleaned and greased everything, it's time to fill the tower back up. Check the float and water levels. Again, it's much easier to replace or repair items now rather than waiting until it breaks at the worst possible time. Once the tower is in top shape, check the other components.
3. Check for build-up on chiller service and check your water chemical program.
Chiller service is quite important, but most fail to dig deep enough. Make sure that the vanes are clear, and that no build-up is present. Topping off the Freon levels, greasing moving parts, and checking all bolts are good practices here as well. Some buildings have rack systems with multiple compressors. Checking for leaks, burned or bad wires/connections and overall cleanliness helps to keep operations efficient and reduce the chance of failure. Taking amp draws on the chiller compressors and motors also can predict future issues for repair now instead of finding yourself with downtime at a critical point in the summer season.
With closed loop water systems, make sure the pumps are cleaned and serviced, strainers are cleaned, and water treatment is optimized. Always be sure the make-up water system is working properly. This is a perfect time to check your water chemical program and make sure everything is clean and that the current settings and formula are giving the desired result.
4. Check gauges and replace them if necessary.
Gauges on a system are so important, yet time and time again when FirstService Residential inspects buildings recently added as a new client, we often find gauges that are not working. Gauges are responsible for indicating the pressure of the various liquids and gases in an air conditioning system. It is probably one of the most important pieces of equipment on your air conditioning system as you can't know what's going on with your systems if your gauges are not working.
5. Don't forget to check split systems and package AC units.
Many buildings have areas with split systems and package AC units. These units also need a spring maintenance program involving cleaning the coils, checking the compressors, fans, wiring and contactors. You would be surprised how many compressors fail due to a bad contactor. If a contactor gets burned over long use, the connections do not meet fully which increases the electrical resistance and will not allow the proper amperage to pass through. This causes damage to the compressor. If you are servicing a unit and find a contactor with even a little build up on the contacts, consider replacing it. It's a small cost to pay now rather than buying a new compressor in the middle of the hot season.
6. Change air filters.
Change all the air filters and check fresh air intakes. It is crucial to make sure the air inside a building is clean. This can be done by changing out all its filters and checking for any leaks or gaps around ventilation systems, as well as making sure there are no obstacles in sight that could prevent fresh air. In addition, this will benefit those who live and work in your building because they will have a healthier living and working environment.
Conclusion
Maintaining your resort's amenities is not only important for the safety of residents, but also to extend the life of an amenity. The purpose of preventative maintenance is to extend the life of an amenity and to maintain safety. Properly maintaining your building's air conditioning system helps extend its life and prevents safety and health hazards that can lead to lawsuits against the board.
These are just a few tips that our associates at FirstService Residential have found useful when checking the buildings we manage. It is better to do the correct maintenance now rather than paying a heavier price and dealing with significant equipment damage, customer dissatisfaction, or lawsuits in the future. After all, this is called
preventative
maintenance.
Disclaimer: This article is provided for information purposes only and does not constitute legal advice.