Office Hours:
Sunday: Closed
Monday: 8 a.m. - 5 p.m.
Tuesday: 8 a.m. - 5 p.m.
Wednesday: 8 a.m. - 5 p.m.
Thursday: 8 a.m. - 5 p.m.
Friday: 8 a.m. - 5 p.m.
Saturday: Closed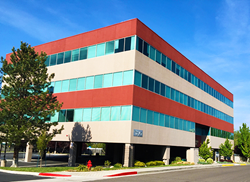 FirstService Residential is Reno's leading association management company and provides individualized services suited to your specific community's needs. Our team of local professionals provides the highest quality when it comes to association management services.

We are committed to enhancing the property values of every northern Nevada community and the lifestyle of every resident. We understand the needs of homeowners, board members and residents. Our clients receive individualized services from our dedicated, professional association management team, no matter where they are. With our help, you can reach your association management goals, take the stress out of managing your community and continue to enjoy everything Nevada has to offer.

Are you a board member of your association and looking to partner with FirstService Residential or are in need of helpful resources? Click the buttons below.
639 Isbell Road, Suite 320 Reno, NV 89509
Fax: 775.825.3705
Nearby Locations