Hours:
Sunday: Closed
Monday: 8:30AM-4:30PM
Tuesday: 8:30AM-4:30PM
Wednesday: 8:30AM-4:30PM
Thursday: 8:30AM-4:30PM
Friday: 8:30AM-4:30PM
Saturday: Closed
Property Management in Toronto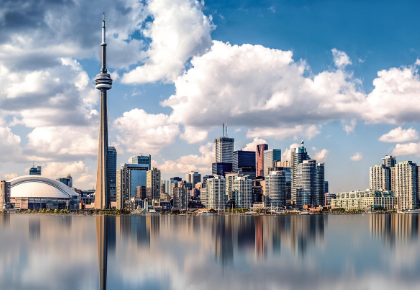 For over 20 years, FirstService Residential has provided expert knowledge and unparalleled customer service to condo corporations throughout the Greater Toronto Area. FirstService Residential has maintained its high standards no matter where in Ontario you call home. We have the dedicated experience to increase property values and the lifestyles of residents.

We are quick to provide exceptional service from the moment your condo corporation chooses us for professional property management in Toronto and surrounding areas. From the onset, our transition team handles the onboarding process. This ensures that transition runs smoothly, whether it's transitioning from developer control or another property management company.
A trusted Toronto property management partner
When partnered with FirstService Residential for your Toronto property management services, you receive a dedicated account manager to manage your property. But the support for your community doesn't stop there. You also receive a team that takes care of your accounts receivables, accounts payables, and financial statements. As well as a dedicated administration team.

This in-depth support allows for your property manager to focus on what's most important. That's working with your condo board to maintain a community that residents are proud to call home.

When partnered with FirstService Residential, your property manager is your condo board's biggest asset. The property manager acts as a guide as your board navigates important decisions made on behalf of the community. They also ensure the goals your board sets are realistic and achieved in a timely manner.

In Ontario, FirstService Residential serves many types of communities. We provide comprehensive property management services for condo corporations, low, mid and high-rise buildings, townhomes and more. Regardless of the type of community you live in, your manager will have an expertise in that community type.
Our property management services extend beyond Toronto and include:
Learn more about how our Toronto property management team helps make a difference
Want to find out why more condo corporations choose to partner with FirstService Residential for their property management in Toronto? Let's chat.
2645 Skymark Avenue, #101 Mississauga, ON L4W 4H2
Fax: (416) 293-5904
Nearby Locations