5 HOA Areas to Prepare for Fall and Winter
Fill Out The Form!
Want to find out how we can help your community stay protected?
Contact us today using the form below!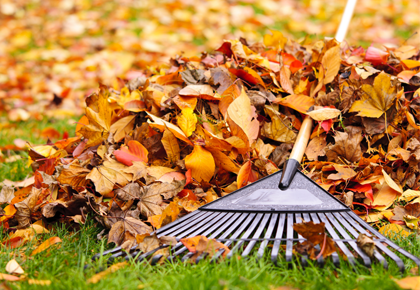 Now that the dog days of summer are officially behind us, communities should use the fall and winter months to maintain your association. By getting a head start on seasonal prep will keep operations running smoothly and residents happy.  
How can I keep my building or community looking its best as the seasons change?
Here are a few tips to help winterize your community.
1. Ground & Emergency Lighting
The fall months are a great time to improve your community's lighting, especially since it's easy to do, lowers costs and improves your building or community's efficiency. Check out this success story from Dallas high-rise The Aventura, "Going Green: How a Dallas COA Flipped the LED Switch", to see how an LED replacement strategy dramatically lowered energy costs.
Check with your local utility company for available rebates or consult with your management company to learn how you can get the best value for your community. While you're at it, double-check emergency lighting, that all batteries and backup power supplies are charged and working.
2. Spa & Pool
Check the pumps, clean/replace water filters and examine your pipes to check for leaks or corrosion. Once the basics have been checked out, backwash and drain the water from your filter tank before draining your pool to the manufacturer-recommended level. Store all pool equipment in a secure area and keep an eye out for safety or performance issues over the next few months. If needed, your management company can help you find the best vendor for the job. Don't forget to seek out licensed and insured vendors to help protect your association from liablity and risk. This process should be simple if your management company partners with a provider like VIVE (Vendor Inofrmation Verification Experts) who completes all the vetting for you.
3. Landscaping
Depending on where you live, mowing may be considered a seasonal chore, but that doesn't mean it's ever a good idea to ignore your landscaping completely. The holiday months are the perfect time to spray for bugs and uproot weeds, and the best time for your community to aerate turf, start deep root fertilization and finish up spot seeding. Then check your equipment, including the irrigation system and watering timer, and store hoses before finally clearing any fallen leaves from drainage areas and bushes. On-site staff may help with these duties however, if you need qualified landscaping firms, a good management company can often make the best recommendations. 
4. Seasonal Property Décor
Are you decorating for the holidays? Get an early start on by reviewing your decor plans with your property management and internal staff, and/or creating a decorating committee to get things rolling. Make sure residents know the association's holiday decoration policies. If you need help with electrical items, like string lights or motorized decorations, get your RFP (request for proposal) process going with prospective vendors. Our biggest piece of advice: if you're planning to decorate deciduous trees, be sure that they're trimmed before adding lights to reduce fire hazards.
5. Individual Homes
Seasonal weather prep isn't just about taking care of the outside of your community but making sure everything is safe inside your home, too.  
What does that look like? Whether you live in a master-planned community or high-rise building, this type of holiday preparation includes changing smoke detector batteries, change or clean furnace filters, have heating systems professionally examined and cleaning out dryer vents.  One often-overlooked area is plumbing! Be sure to winterize your pipes appropriately for your area. Consider checking your appliances for maintenance as well.
It'll start feeling like fall and winter will be here before you know it! By keeping these 5 tips in mind, you can prepare your home and community for anything these last few months have in store.