Office Hours:
Sunday: Closed
Monday: 8 a.m. - 5 p.m.
Tuesday: 8 a.m. - 5 p.m.
Wednesday: 8 a.m. - 5 p.m.
Thursday: 8 a.m. - 5 p.m.
Friday: 8 a.m. - 5 p.m.
Saturday: Closed
Tucson Property Management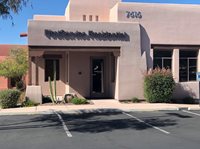 FirstService Residential is Tucson's leading association management company and provides individualized services suited to your specific community's needs. Our team of local professionals provides the highest quality when it comes to association management services.

Since 1968, our team has worked hard to serve the homeowners and property owners of Arizona, and today, our company is recognized as the leading HOA management company in the Greater Phoenix and Tucson areas, as well as throughout the state.
Are you a board member of your association and looking to partner with FirstService Residential or are in need of helpful resources? Click the buttons below.

7616 N. La Cholla Boulevard Tucson, AZ 85741
Fax: 520.219.4711
Nearby Locations