North Carolina, located in the southeastern United States, is a state full of activity and diversity. From rolling hills and cityscapes, high mountains in the Appalachians and over 300 miles of Atlantic beaches, the landscape has much to offer and easily lends itself to outdoor recreational activities. For more than two decades, FirstService Residential has been delivering exceptional and localized North Carolina community management services to all types of communities, from high-rises in Charlotte and master-planned communities in Greensboro to townhomes in Raleigh and condos in Asheville.

North Carolina has a wide variety of traditions in art, music, and cuisine that residents and visitors find fascinating. Many artists, including musicians and painters, have found unique communities to call home within the state. Famous actors can also be seen filming TV shows and movies set against the beautiful backdrops found here. Interested in theater? North Carolina is also home to many performance centers that feature Broadway plays as well as outdoor drama. North Carolina residents and visitors can do a bit of everything, from swimming at the beach to hiking and skiing in the mountains. The state offers 34 state parks and 14 national parks including The Blue Ridge Parkway and Great Smoky Mountains, two of the National Park Service's most popular attractions.

With so much diversity, our local team tailors our unique North Carolina community management services to fit the specific needs of the communities we serve in the region. North Carolina properties vary from master-planned to condominium high-rises. Residents in these communities also have unique needs that may vary depending on community type and location within the state. Use the links below to learn how FirstService Residential has been helping communities throughout North Carolina to make the most out of life in such a fascinating place to live.

At FirstService Residential, we are available for North Carolina's board members and residents across the state. We'll get back to you with timely answers to questions and concerns, oversee regular property inspections and resolve conflicts surrounding enforcement of community rules. Our expert management teams can handle everything from emergency management and equipment maintenance to community newsletters and resident surveys. If you can think of it, we can take care of it. That's how we build great relationships among our management team, your board members and your residents.

Charlotte Property Management and Condo Management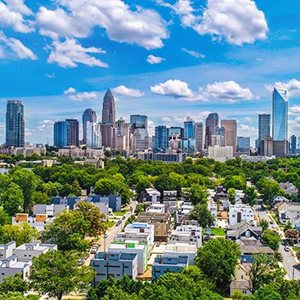 Our best-in-class North Carolina community management services, coupled with our local property management experts, serve the Charlotte area by providing solutions for neighborhoods including Center City, Highland Creek, Berewick, Kingsbridge and Cameron Wood. It is our mission provide our clients in the Charlotte area with the best management solutions to ensure efficient and cost-effective community management. Our customer service and depth of resources is why Charlotte communities partner with us to help achieve their goals of enhancing the performance and value of their properties.

Raleigh-Durham Property Management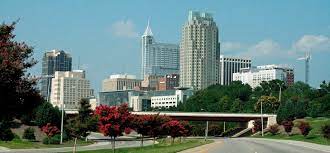 Our team provides Raleigh-Durham property management and condo management services throughout popular areas including Brier Creek. Our company's goal is to provide consistent, reliable and professional North Carolina community management service to all of our community's property owners and residents alike within the Raleigh-Durham region. We are committed to our valued customers and our well-trained team of local experts are committed to manage the needs of communities of every shape and size.

Asheville Property Management Solutions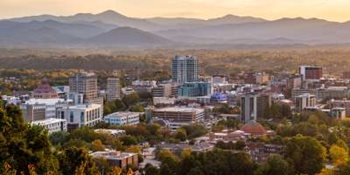 FirstService Residential's team of local community management experts have been providing specialized community management services to the Asheville region of North Carolina for decades. Our team provides you and your neighbors with the best amenity management, the most responsive customer service and the friendliest associates in North Carolina. We offer unique property management services to properties in popular areas like Biltmore Forest as well.

Additionally, to complement our quality North Carolina property managers' skills and customer service, FirstService Residential North Carolina offers a selection of optional, high quality services that provide extra value for your community. Available exclusively to our clients, these services include financial and accounting services, consulting services, cutting-edge technology solutions, a 24/7 Customer Care Center and more. Our mistion is to deliver exceptional service and solutions that enhance the value of every property and the lifestyle of every resident in the North Carolina communities we manage. Our values are the foundation upon which FirstService Residential is built and serve to guide each of us every day. Our associates – the heart and soul of our company – share these values.

Get the Latest News and Resources
Receive valuable insights and informative resources for your community! Sign up below.