Hours:
Sunday: Closed
Monday: 9AM-5PM
Tuesday: 9AM-5PM
Wednesday: 9AM-5PM
Thursday: 9AM-5PM
Friday: 9AM-5PM
Saturday: Closed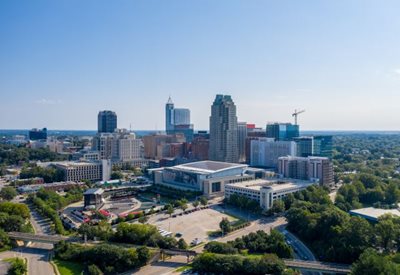 FirstService Residential has been providing property management in Raleigh, NC for the past 2 decades. Our local team, coupled with our company's depth of resources, technology and subject matter experts, provide a deep commitment to enhancing the property value of every community and the lifestyle for every resident we serve in the local Raleigh-Durham region.
You will not find a better range of ways to treat yourself than in the Triangle of North Carolina. This region boasts award-winning inns, hotels and spas, culinary delights for every taste and cultural experiences including university gardens, art and history museums and more. The Research Triangle, commonly referred to as simply "The Triangle", is a region anchored by North Carolina State University, Duke University, University of North Carolina at Chapel Hill and the cities of Raleigh and Durham and the towns of Cary and Chapel Hill. The nickname originated after the creation of the Research Triangle Park a few miles from downtown Durham. The workforce provided by the dynamics of this region has historically served as a major attraction for businesses.

Learn more about our leading property management in Raleigh, NC.
8601 Six Forks Road Suite 400, Raleigh, NC, 27615
Nearby Locations