Customized Wilmington Property Management & HOA Solutions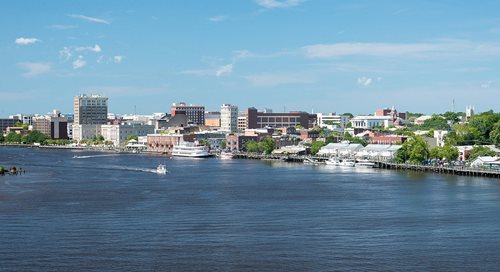 FirstService Residential has been providing leading Wilmington property management services successfully for the past 2 decades. Our local team, coupled with our company's depth of resources, technology and subject matter experts, provide a deep commitment to enhancing the property value of every community and the lifestyle for every resident we serve in the local Wilmington region.
The city of Wilmington, North Carolina has something to offer for everyone whether its history, art or simply fun in the sun. Known for its Historic River District and three island beaches, Carolina, Kure and Wrightsville, the area is wedged between Cape Fear River and the Atlantic Ocean. FirstService Residential provides first-class Wilmington property management services throughout the National Register Historic District, known for the 230 blocks of old churches, architecture and historic homes such as the Bellamy Mansion, Burgwin-Wright House Museum, and the Latimer House. The Carolina Beach State Park, Fort Fisher State Historic Site and the North Carolina Museum at Fort Fisher could also teach you a thing or two about the city's involvement in the Revolutionary War, Civil War, and World War II.
The Riverwalk extends nearly 2 miles along Cape Fear River and provides easy access to shops, restaurants, community centers, parks, marinas, resorts, museums and the central business district. Wilmington also maintains its extensive arts and cultures with multiple exhibits, galleries, and museums in the downtown area. With seasonal offerings such as the North Carolina Azalea Festival, which is a full week of family fun and big-name entertainment, residents of Wilmington always have something to do. From Wilmington's vibrant riverfront and scenic Riverwalk that winds around the storied Cape Fear River to three colorful island beaches, there's something about the water here that surrounds, transforms, and enthralls visitors. One destination with four unique settings creates a bounty of vibrant vacation experiences. Come explore North Carolina's most accessible coastal destination flowing with energy and creativity.
Voted as America's Best Riverfront, Wilmington's scenic Riverwalk offers easy access to boutiques, cafes, and vibrant nightlife. See the city on a scenic cruise, guided walking tour, via a Segway excursion, or by horse-drawn carriage or trolley ride. Enjoy fresh local seafood and regional specialties at locally-owned restaurants in downtown Wilmington's walkable river district and see a Broadway show after dinner.
Just minutes and up to 18 miles away, soak up the sun at Carolina Beach, Kure Beach and Wrightsville Beach. Discover family-friendly attractions and programs, from a vintage seaside boardwalk to surf lessons at one of the world's nationally recognized surf destinations to under-the-sea animals at the North Carolina Aquarium at Fort Fisher. With so many one-of-a-kind festivals and events and options for outdoor play both on and off the water, each beach offers signature things to do.
With such a broad spectrum of activities, FirstService Residential knows you will be making a lot of memories here in Wilmington. That is why we are here to deliver quality Wilmington property management services that will add value not only your property -- but to the quality of life in your community as well. For over 26 years, we have been providing our best-in-class services to the Wilmington area and beyond and it is our expertise that sets us apart as the leader in the property management industry.
A variety of architectural styles and moss-draped live oaks line the city's National Register Historic District, spanning more than 230 blocks. From horse-drawn carriage rides on the old brick-lined streets to the rhythm of live music along the riverfront, Wilmington embraces influences from the past and present. As history moves forward with each exciting new addition, the city mingles Victorian and historic architecture with modern design and new attractions like a performing arts center, waterfront park and amphitheater, an event pier near the Port City Marina, hotels and restaurants.
FirstService Residential serves all of your Wilmington property management needs, including:
• Standard operating procedures to ensure uniform and consistent operations related to collections, governance, property maintenance, and lifestyle services.
• Custom Emergency and Asset Manuals to help ensure the safety of residents as well as protect your investment.
• Comprehensive accounting services and financial reports providing for transparency, security and accountability.
• A community management partner, leaving you more time to do the things you enjoy.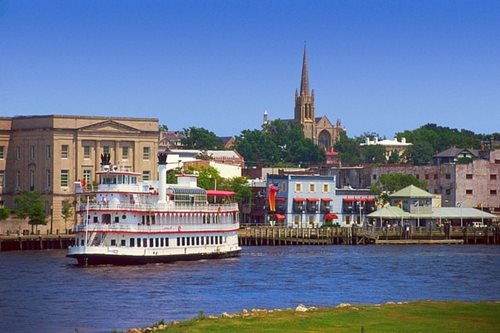 As your property management partner, FirstService Residential can personally provide superior Wilmington property management services and manage your community or residential long-term property in the Wilmington area full-time. With over 25 years of experience in the property management industry, our local team provides strong customer service both for your board and your residents. Our localized and attentive staff will tend to all the details and logistics of running your community—from streamlining your finances and optimizing your budget, to creating a first-class community culture through our robust Lifestyle programming, to everything in between.
We also include value-added services like:
• Proprietary technology products
• Best-in-class associate training and education programs for associates and board members
• Value-added products such as collective buying programs that reduce vendor costs
• Advanced product expertise & innovative services
• Outstanding customer service every day

We offer a wide range of Wilmington property management services to best keep up, maintain and enhance the value of your Wilmington community or HOA property. Trust us to take care of it for you—our local team manages your property as if we own it ourselves.
Contact us today to learn more about how FirstService Residential can meet the needs of your Wilmington property.
Get in touch
Let us show you how FirstService Residential can serve your community