Posted on Tuesday October 20, 2020
"Within just two months, the management staff made significant changes that have enhanced the operations of the community as well as customer service. Their attention to detail has made a major difference. Their staff has been attentive to the needs of the board as well as the homeowners."

—Kevin Corbett, Board President of Rhodes Ranch Association

One of the biggest issues that large-scale associations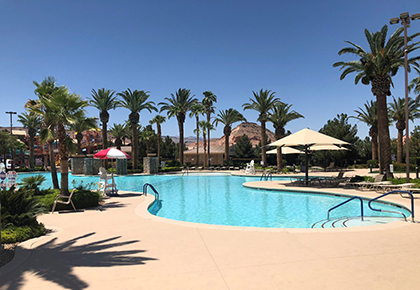 face is not a lack of amenities or staff, but missing the mark when it comes to maximizing amenities, so that both residents and staff are happy. No matter your community's size or the scale of your amenities, knowing how to optimize the resident experience is key. The Rhodes Ranch association knew that they needed a full-scale action plan to help empower their staff and optimize their existing amenities as well as a vision to help create a thriving community going forward. They also needed a partner to help them transition from developer to homeowner board. Their partnership with FirstService Residential helped them achieve all of these things in a short period of time – while maximizing investment returns and cleaning up 800+ violations.
The Association
Prior to FirstService Residential coming on board, Rhodes Ranch needed a partner to help them navigate a major transition from developer-run to homeowner-run board. The community had already undergone several developer changeovers (three over a 20-year period), resulting in frustration and uneasiness from residents. Additionally, several issues with the facilities, organization, staff and amenities had fallen by the wayside and resident violations were piling up. Their signature amenities (like the resort-size Fun Zone Water Park) had been underutilized as well. As a whole, the association was facing some big challenges:
The 35-person staff faced a tremendous burden and could not fulfill their job duties because of a lack of support and guidance from management; many associates were devoting their workday to file cleanup versus community initiatives.
Association's investments remained dormant, as no efforts had been made to maximize returns or evaluate future finances.
Organization of facilities, paperwork and files was in disrepair, with t​hree offices filled to capacity with filing cabinets and paperwork. The disordered look and feel of the offices had an adverse impact on the community's reputation.
Signature amenities like the 35,000-square-foot recreation center and Fun Zone Water Park were not being utilized and in danger of becoming dormant.
Delinquencies and violations had built up, as a result of staff priorities being disproportionately focused elsewhere, with manual filing taking priority.
"We asked, what do we need to do right now to get this community up to modern standards and how can we optimize the great facilities and amenities they already have?' By starting there, we had a great framework in place to build upon."

—Barbara Holland, Regional Director, FirstService Residential
The Solution
Many could've been discouraged by the disorganized and underutilized status of the Rhodes Ranch facilities, but the newly appointed board knew that they couldn't sit back and wait for change to occur. They partnered with FirstService Residential and took action. Three months before the official contract began, Corbin Seti (senior vice president) and Barbara Holland (regional director) partnered with the entire on-site team, including General Manager Connie Kim and Community Manager McKensey Bagnell to create an action plan – essentially a strategic to-do list. The process began with the concept of "triage," or assessing what the team could fix immediately and making changes accordingly. Barbara said, "We asked, what do we need to do right now to get this community up to modern standards and how can we optimize the great facilities and amenities they already have?' By starting there, we had a great framework to build upon." What actions did they take?
Created a daily action list to provide staff and new management with guidance on what tasks needed to be completed.
Cleaned up all of the offices overrun with paper files. They moved files to a storage facility, boxed up current homeowner records, shredded files that were not needed and removed all file cabinets.
Provided staff with detailed training needed for their respective roles and hired new associates as needed.
Hired new compliance officer to clean up 900 outstanding violations.
Reviewed budget with partner FirstService Financial to maximize key investments.
The Results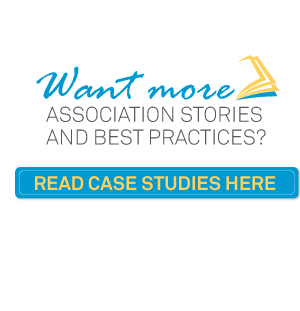 Board president Kevin Corbett said, "Within just two months, the management staff made significant changes that have enhanced the operations of the community as well as customer service. Their attention to detail has made a major difference." The board and staff continue to work closely with the local and regional teams at FirstService Residential on building a great vision and a solid reputation in the greater community and have achieved the following results:
Improved investments from $28,000 in investment returns to an estimated $90,000 more per year by working with FirstService Financial.
Resolved 835 outstanding violations out of 900 with new compliance officer through active communication and a streamlined process.
Continuing to expand use of the property and recreational programs by promoting key amenities like the Fun Zone and forming lifestyle committees.
Significantly improved filing system and organization, ensuring adequate space for associates to work and freeing up time to work on community initiatives versus tedious paperwork.
Get a Free Guide
How can you maximize investment returns for your association? Read our article on 6 Ways to Improve Reserve Fund Returns and download a free guide.