Hours:
Sunday: Closed
Monday: 8AM-5PM
Tuesday: 8AM-5PM
Wednesday: 8AM-5PM
Thursday: 8AM-5PM
Friday: 8AM-5PM
Saturday: Closed
Orange County Property Management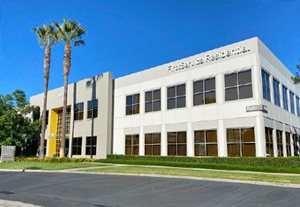 FirstService Residential is a full-service property management company, servicing clients throughout Orange County and the surrounding area. We have the expertise and solutions to anticipate needs and respond – no matter the property type. With our professional scale, we can make your budget go further. And our service-first philosophy means we don't stop until what's complicated becomes uncomplicated.

To make life, simplified.

We know. Property management is a balancing act. Every decision matters and juggling it all can seem complex. That's why with our office located in Irvine, we can provide local support to our clients through Orange County and your association will benefit greatly from:
Outstanding customer service…

Smaller portfolio sizes compared to the industry norm allow our community managers to be more present and responsive to the board and residents

Our community managers are backed with the support of in-house experts resulting in accurate and timely financials

Our 24/7 in-house Customer Care Center helps address commonly asked HOA questions, enabling your community manager to address specific HOA needs in a timely manner

Our financial partner, FirstService Financial Inc., offers proprietary banking and insurance programs that can provide your association with significant financial value and better coverage to mitigate risk

FirstService Residential clients can take advantage of reserve account interest rates that are 3x the national average*

We have helped a client increase their reserve interest from $28,000 to $176,000 – a $59 per unit per month revenue gain

Proprietary technology products, including FirstService Residential Connect and our Meeting Management System (MMS)

Best-in-class associate training and education programs for associates and board members
Orange County is one of the most well-known areas of Southern California that is well-known for its luxury shopping, entertainment, and numerous recreational outdoor activities. Popular attractions in the area include Disneyland, Irvine Spectrum, Orange County Great Park, and numerous beaches.
The FirstService Residential Irvine office is centrally located, near the 405 and 5 freeways as well as toll roads, including State Routes 73, 133, 241, and 261. As the corporate office for the West region, the Irvine office caters to all of California and is a local presence for our clients in North, South, and Central Orange County.

Orange County Property Management FAQs
Can residents stop by and make payments in-person?
Absolutely! Our office is open Monday through Friday from 8:00 a.m. to 5:00 p.m., where residents can come in at any time to make a payment. We accept payments via money order, check, and credit card/debit card (for a small processing fee). Residents can also come by to pick up community amenity access tools such as key fobs and gate remotes.
Do you have any on-going seminars?
Yes! We hold various catered in-person trainings and seminars for board members throughout the year.
* Interest rates compared against National Deposit Rates in S&P Capital IQ Pro; SNL Financial Data, as cited in FDIC National and Rate Caps: https://www.fdic.gov/resources/bankers/national-rates/

Are you a board member of your association and looking to partner with FirstService Residential or are in need of helpful resources? Click the buttons below.

15241 Laguna Canyon Road, Irvine, CA 92618
Fax: 949.448.6400
Email: customercare.ca@fsresidential.com
Nearby Locations