Hours:
Sunday: Closed
Monday: 8AM-5PM
Tuesday: 8AM-5PM
Wednesday: 8AM-5PM
Thursday: 8AM-5PM
Friday: 8AM-5PM
Saturday: Closed
Property Management in Murrieta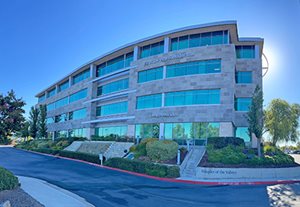 Property owners and homeowner associations look to FirstService Residential for property management in Murrieta, CA as well as the rest of the Inland Empire. Our hospitality-minded team has the expertise and solutions to anticipate needs and respond – whether you live in a master planned, single family home, townhome, or condominium community. With our professional scale, we can make your budget go further. And our service-first philosophy means we don't stop until what's complicated becomes uncomplicated.

To make life, simplified.

Property management is a balancing act. Every decision matters and juggling it all can seem complex. FirstService Residential is the leading choice for property management services in the Inland Empire with a reputation for providing exceptional service to board members and residents. Our office is located in Murrieta, California, allowing us to provide local support to our clients who can take advantage of our:
Outstanding customer service…

Smaller portfolio sizes compared to the industry norm allow our community managers to be more present and responsive to the board and residents
Our community managers are backed with the support of in-house experts resulting in accurate and timely financials
Our 24/7 in-house Customer Care Center helps address commonly asked HOA questions, enabling your community manager to address specific HOA needs in a timely manner

Our financial partner, FirstService Financial Inc. , offers proprietary banking and insurance programs that can provide your association with significant financial value and better coverage to mitigate risk

FirstService Residential clients can take advantage of reserve account interest rates that are 3x the national average*
We have helped a client increase their reserve interest from $28,000 to $176,000 – a $59 per unit per month revenue gain

Proprietary technology products, including FirstService Residential Connect and our Meeting Management System (MMS)
Southern Inland Empire is known for its wine country and outdoor recreational activities. Residents can enjoy numerous attractions and activities in the Inland Empire, including Temecula wine country, Old Town Temecula, Pechanga Casino & Resort, boating, fishing, hiking, golfing, and skydiving. Activities like these make the Inland Empire the ideal place to live for outdoor enthusiasts, working professionals, and retirees.

The FirstService Residential South Inland Empire office is located in Murrieta right between the I-15 and I-215 freeways. We cater to the Inland Empire area including cities such as Temecula, Murrieta, Wildomar, Lake Elsinore, Menifee, Perris, Moreno Valley, Redlands, Hemet, Romoland, Winchester, Corona, Norco, Riverside, Eastvale, Jurupa Valley, and Rubidoux.

FAQ

Can residents stop by and make payments in-person?

Absolutely! Our office is open Monday through Friday from 8 a.m. to 5 p.m., where residents can come in at any time to make a payment. Residents can make payments using credit card, check, or money order.

How much does it cost to rent out the conference room?

Nothing! All three of our conference rooms are free to use for all our clients for HOA board meetings.

Learn more about our Murrieta property management services.

Are you a board member of your association and looking to partner with FirstService Residential or are in need of helpful resources? Click the buttons below.
25240 Hancock Avenue, Suite 400, Murrieta, CA 92562
Fax: 951.296.2099
Email: customercare.ca@fsresidential.com
Nearby Locations