Hours:
Sunday: Closed
Monday: 9AM-5PM
Tuesday: 9AM-5PM
Wednesday: 9AM-5PM
Thursday: 9AM-5PM
Friday: 9AM-5PM
Saturday: Closed
Property Management In Los Angeles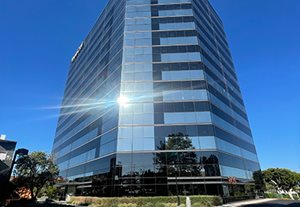 FirstService Residential provides seamless, dedicated around-the-clock property management in Los Angeles so our clients can enjoy the most of all the city has to offer. Our hospitality-minded team has the expertise and solutions to anticipate needs and respond – whether you live in a luxury high-rise or mid-rise, a neighborhood of single-family homes, master-planned, or condominium community With our professional scale, we can make your budget go further. And our service-first philosophy means we don't stop until what's complicated becomes uncomplicated.

To make life, simplified.

Property management is a balancing act. Every decision matters and juggling it all can seem complex. FirstService Residential's team of experts are local and supported by a strong national company, resulting in responsive, knowledgeable, and engaged associates. It's a unique and beneficial combination not found in the HOA property management industry.
Delivering outstanding customer service doesn't happen by chance…

Smaller portfolio sizes compared to the industry norm allowing our community managers to be more present and responsive to the board and residents (6 or fewer communities vs. 10+ which is typical in the HOA industry)
Our community managers partner with in-house accounting and financial experts resulting in accurate and timely financials
Our 24/7 in-house Customer Care Center helps our community managers address commonly asked HOA questions

Proprietary technology products, including FirstService Residential Connect and our Meeting Management System (MMS)
Reduced operating costs through the negotiation of better terms with current and new vendors
Lower utility bills, cable costs and more – thanks to our bulk purchasing power
Preferred-banking relationships and insurance options through our financial partner, FirstService Financial Inc., that yield better returns on all your accounts

FirstService Residential clients can also take advantage of reserve account interest rates that are 3x the national average*
We leverage dramatic savings to grow reserves, pay for improvements, avoid assessments, and lower monthly fees
Comprehensive insurance analysis and coverage options
Learn more about our property management services in Los Angeles.

Los Angeles is one of the most dynamic cities in the world and is well-known around the world for its shopping, dining, and entertainment. Residents can explore the various attractions, including the Santa Monica Pier, numerous art and historical museums, and sunny beaches. Additionally, Los Angeles boasts a luxury lifestyle with a variety of shopping centers and outlets.

The FirstService Residential Los Angeles office is located just 2 miles from the Santa Monica Airport and is just a short 20-minute drive from the popular Santa Monica Pier. We cater to the entire Los Angeles area, including Downtown Los Angeles, Beverly Hills, Pasadena, Ventura, Westlake Village, Santa Clarita, and Valencia. As a large, national company with a local presence, we are able to be a hands-on partner, allowing us to help significantly improve your HOA and residents' lifestyles.
* Interest rates compared against National Deposit Rates in S&P Capital IQ Pro; SNL Financial Data, as cited in FDIC National and Rate Caps: https://www.fdic.gov/resources/bankers/national-rates/
Are you a board member of your association and looking to partner with FirstService Residential or are in need of helpful resources? Click the buttons below.
3415 S. Sepulveda Blvd., Suite 720, Los Angeles, CA 90034
Fax: 310.574.7427
Email: customercare.ca@fsresidential.com
Nearby Locations