FirstService Residential's associates have a depth of local market knowledge and breadth of industry experience that enables them to deliver unrivaled services to clients throughout North and South Orange County. Our portfolio of managed communities includes
master-planned
communities,
active adult
communities,
single-family
homes, and
mid- and high-rise
buildings alike. With corporate headquarters located in Irvine, we understand the unique dynamics of this market – and leverage that knowledge for expertly managed communities.

Our clients enjoy these HOA property management services:
The industry's most advanced and accurate accounting tools
Carefully designed programs to meet your specific situation
Increased savings that expand reserves and fund improvements
Introduction of exciting association and resident services at no additional cost
Lower rates for utilities, cable, and other costly requirements
Uniquely qualified accounting, service, and management staff
Improved terms with current and new vendors
Proprietary property management software, FirstService Residential Connect
We're here to help.
Phone:
949.448.6000
Address:
15241 Laguna Canyon Road
Irvine, CA 92618

Get to know our leadership.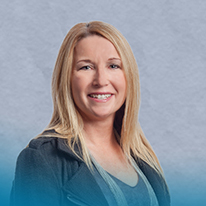 AMY MATHIESON
President
Email:
amy.mathieson@fsresidential.com
Serving as the Executive Vice President of Community Management, Amy brings over 20 years of Human Resources, Business Operations and leadership experience to the FirstService Residential California team. Amy serves as a valued advisor and strategic partner to the Executive Team and has been a substantial resource in the growth and success of FirstService Residential. Amy's authentic and direct approach to community management creates a proactive environment that balances the organizational needs of the company.
Amy previously held leadership roles at The Mentor Network and Toys"R"Us where she had the opportunity to support field, logistics, multiple states and multiple locations. In her most recent position at the Adecco Staffing Group, Amy oversaw the Employee Relations Team, serving more than 90,000 temporary staff associates. Her time at Adecco also gave her the opportunity to participate on a Global Transformation Team based in Switzerland where she oversaw the implementation of HR practices and policies across 60 countries.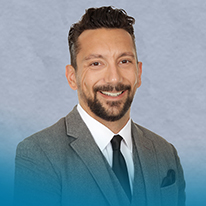 ANTHONY MAZZA
Senior Vice President of Community Management, Orange County
Email:
anthony.mazza@fsresidential.com
Anthony Mazza, brings over 16 years of community management experience to the FirstService Residential California team. As Senior Vice President, Anthony leads the daily operations of the Orange County Market. In partnership with his senior leadership group, Anthony builds, implements and continually monitors strategic operational plans to ensure the growth and development of the region while striving to exceed client and associate expectations. Most recently, Anthony was part of the project team which designed and implemented FirstService Residential's industry leading Meeting Management System.
Anthony has an educational background in accounting, graphic design and fire science. He is an active member of the Community Association Institute (CAI) and is also part of the Urban Land Institute Leadership Program.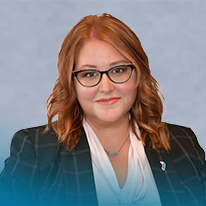 HOLLY MADDALENA
Vice President of Community Management, Orange County
Email:
holly.maddalena@fsresidential.com
Holly Maddalena brings over 15 years of community management experience to the FirstService Residential California team. Holly has held leadership roles overseeing portfolio associations across Orange County, most recently as the General Manager for Great Park Neighborhoods in Irvine. As Vice President, Holly demonstrates an innovative spirit and drive for operational excellence in all she does. She is responsible for leading a team of experienced general managers overseeing several of Orange County's premier associations, has oversight of training and development for new community managers, and will work on driving creativity within our daily management approach. Holly's dedication to making a difference in the lives of the residents and boards we serve is invaluable to the FirstService Residential organization.
Holly received her degree from California State University of Long Beach in Sociology. She is an active member of the Community Association Institute (CAI) and is a Certified Manager of Community Associations (CMCA®), Association Management Specialist (AMS®) and Property Community Association Manager (PCAM®).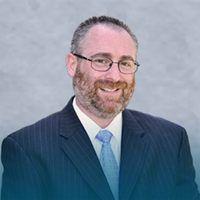 DAVID RAINER, JD, CMCA®
Vice President, Community Management, Orange County
Email:
david.rainer@fsresidential.com
David Rainer began in community management in 2003 and has been with the FirstService Residential California team since 2007. Dave has been a key leader in the Orange County market for many years, holding various leadership roles, ranging from Regional Director to General Manager positions. Since becoming Vice President, Dave has focused on bringing the same operational excellence he has fostered in his career to the Orange County team. He oversees a team of community managers, general managers, and the Community Design and Review Team. His legal background makes him a vital resource in the areas of risk management, debt collection, and implementation of new regulations affecting the community management industry.
Dave received a Bachelor of Arts degree in Philosophy from the University of California in Riverside, and his Juris Doctorate from Loyola Law School. He is also an active member of the Community Association Institute (CAI), and is the co-chair for the Publications Committee, which produces the bi-monthly magazine
the OC View
.
Click here
if you're a resident.
Time for new management?
Let us show you how FirstService Residential can serve your community