Improving Your Lifestyle by Making Management Easier
FirstService Residential Connect™ lets you stay connected to your community association any time and from anywhere. With just a few clicks, you can communicate with your property manager, board members or neighbors; pay association fees; update account information and so much more.

At FirstService Residential, our commitment is simple: to make a difference, every day. We developed FirstService Residential Connect to support that commitment. This powerful and secure tool can be customized for your community's priorities so you can easily manage your community instead of it managing you!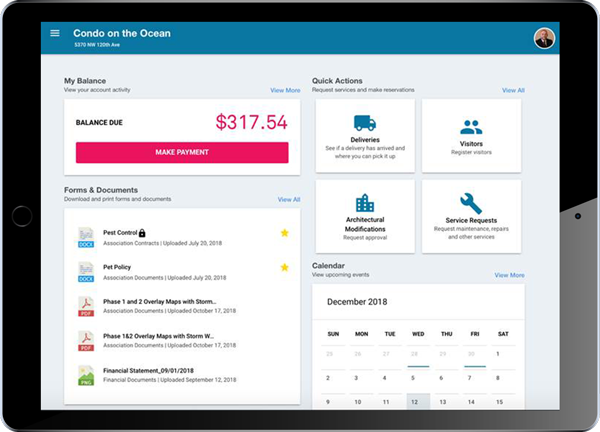 Community Access On the Go
FirstService Residential Connect's self-service platform provides 24/7 access whenever it's convenient for you.
Apps for Android and iOS offer instant access and a seamless experience no matter which device you use.
Tools That Benefit Residents

Communicate Directly
Contact your property manager, board members, neighbors, maintenance, security and front desk associates.

Get Community News and Information
Download, read and print forms, documents, meeting minutes, community news and other association materials.

Manage Accounts
Pay your association fees, schedule recurring payments, check your account balances and see if you have any reported violations.

Search the Community Directory
Look up community members by name and specify what (if any) personal information you wish to share with your neighbors.

Request Services and Reservations
Request maintenance, reserve amenities, submit requests for architectural modifications or check on package deliveries.

Community Calendar
Stay on top of what's going on in your community with a calendar of upcoming events and meetings.

Find Answers
Access your community's dedicated Knowledge Base to get answers to residents' most common questions.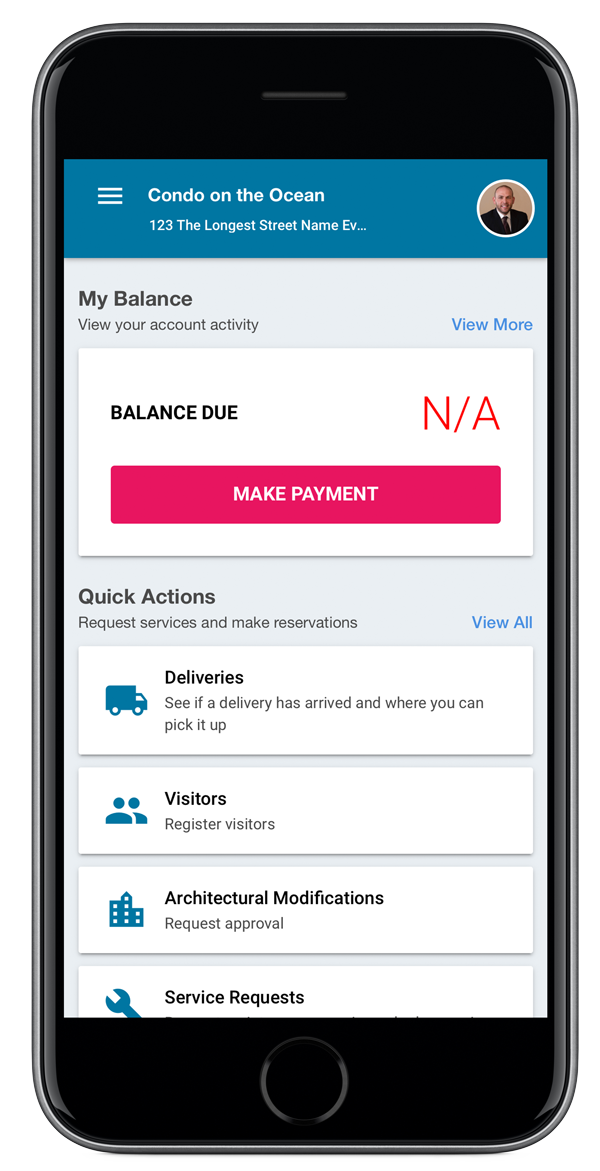 FirstService Residential is North America's leading and most respected name in community association management. Putting the powerful and easy-to-use tools of FirstService Connect at your fingertips is just one of the many ways we deliver exceptional service and make a difference, every day.