How to Uncover Savings for Your Condo or Co-op Association with an Energy Audit - Energy Efficiency Part 2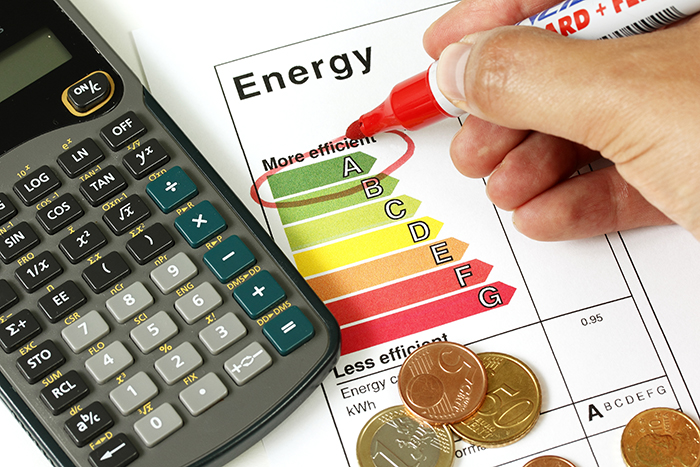 In
part one
of our two-part series on energy efficiency, we discussed the growing trend of mandatory energy benchmarking for residential mid-rise and high-rise buildings. We also showed you how benchmarking can provide your condo or co-op association with valuable information about your energy usage. In this article, we examine the next step on the energy-saving journey: energy audits. Although only a few cities mandate energy audits for residential buildings (including Austin, New York and Atlanta), an audit can uncover specific inefficiencies and provide recommendations for improving them.
You've probably noticed that your utility bills are eating up more and more of your association's budget. Unless something changes, you won't have any choice but to raise homeowners' assessment fees in order to keep up with the rising cost of electricity and other sources of energy. However, fee increases and high operational costs can be red flags for potential buyers. In a competitive marketplace, will your building be able to measure up to a similar property that has reduced its operational expenses and kept assessment fees low by proactively improving its energy efficiency? Which building do you think will have higher property values and attract more buyers?
Many associations assume that an audit isn't worth doing if their budget is too tight to make expensive equipment upgrades. Fortunately, some of the most significant improvements to your building's efficiency are also some of the least costly to make. According to Robert Meyer, director of engineering services at FirstService Residential, "You can often see immediate reductions in your energy use with low- or no-cost changes, but you need to conduct an energy audit so that you know which improvements make the most sense."
What Exactly is an Energy Audit?
An energy audit – sometimes referred to as an energy assessment – is an evaluation of your building's infrastructure that helps you see where inefficiencies exist. It also identifies upgrades you can make to save energy and money. A certified professional who has expertise and training in energy efficiency should conduct the audit. It's also a good idea to work with an auditor who understands the unique challenges of condo and co-op buildings. Your property management company should be able to recommend or provide a reliable energy auditor.
What Your Condo or Co-op Association Can Expect an Audit to Cover
The level of detail an audit provides can vary and will often determine how expensive it is. However, to be of any real value, an audit should always include an evaluation of your operations and maintenance. "This lets you know if your building systems are working according to their design requirements," explains Meyer. "Simple adjustments to these systems can often reduce your energy use and costs significantly."
Unless your building is in a city that mandates audits (generally only required every 10 years), you will probably want to start by getting the least extensive (and least expensive) audit available to get an overall picture of your building's efficiency shortfalls. You can then use the results to decide whether you need a more in-depth analysis. The American Society of Heating, Refrigerating and Air-Conditioning Engineers (ASHRAE) has set standards that your auditor should follow. Here is what you can expect with each type of audit:
ASHRAE Level 1. This involves a preliminary evaluation of your energy use based on benchmarking scores, utility bill information and calculations of the number of British thermal units (BTUs) your building uses per square foot. The auditor also does an onsite walk-through to identify low- and no-cost improvements your association can make, as well as more costly capital improvements. All of this information – along with an estimate of potential energy and cost savings – is summarized in a short report.

ASHRAE Level 2. This the most common audit conducted on large buildings. In addition to providing you with everything you'd get in a Level 1 audit, this type of audit involves a more detailed onsite review, equipment inventory and financial analysis of recommended improvements. For this reason, the report you receive is more in-depth as well.

ASHRAE Level 3. This kind of audit provides highly accurate estimates of energy and cost savings for expensive capital improvements. Your condo or co-op association will not require an ASHRAE Level 3 audit as they are intended for more complex industrial and commercial buildings.
Energy Audit Savings Programs
Many utility companies offer free energy audits or will reimburse some or all of the cost of obtaining an audit. Check with your utility company for more information.
When conducted by a well-trained professional, an energy audit can provide your association with realistic ways you can cut your building's energy usage and costs. A good property management company will be able to help you find the right energy professional to conduct your audit.
To learn more about audits and measures you can take to reduce your energy usage,
contact FirstService Residential
, North America's leading property management company.