Top 7 community amenities residents look for
As more people move into homeowner associations, there is growing interest in the number and variety of community amenity offerings, especially in luxury communities, where white glove services and lifestyle programming are at the heart of their residents' lifestyles. That is why now, more than ever, communities need to evaluate their current amenity programming and how it's impacting their residents' lifestyles.
What amenities make a great community?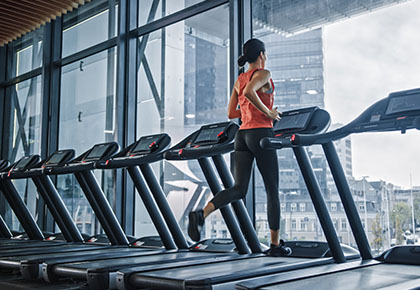 It goes without saying that shifting social norms and expectations are changing the way association's view community amenities. They are now becoming key sales indicators, with many homeowners choosing to purchase in a community based on the community amenities.
"The most important trends in residential lifestyle are created to spark emotions. Creative, authentic, thought-provoking activations and events, innovative technology, integrating wellness and sports programs, along with food and beverage solutions such as grab-n-go, coffee shops, and high-end dining options. All of that, combined with ambiance, décor, scent, music, uniform, lighting, and design, really invokes the five senses and creates a unique experience for residents," said Landy Labadie, vice president of community solutions at FirstService Residential.
While associations are not expected to have every amenity in the book, below are the top amenities residents look for when picking the right community for them.
Subdivided, flexible workspaces

With a new focus on hybrid and remote work, residents are now looking for quiet spaces in their community where they can take meetings, work on projects or host video conferences. In many cases, these areas serve dual roles as both a communal lounge for hosting resident events and a quiet place to work or study.


Rentable items

Believe it or not, the option to rent specific items and avoid making a lifetime purchase is an incentive for some homeowners. In a high-rise community, renting out storage cages is a great way to create income for the association and provide additional storage options for residents. In master-planned communities with greater outdoor amenities, renting out bicycles, kayaks, or paddle boards help solve residents' storage issues for specialized equipment they may only use a few times a year.


Small markets

With the hospitality industry booming, savvy developers have embraced a popular trend by adding convenient markets to their properties. By providing this amenity, residents can purchase necessary items quickly and easily without having to leave the property.


Health and wellness

Changing demographics means fitness expectations are shifting, with many residents looking for more than just your traditional cardio and weight machines. Many communities are now considering a wider array of fitness options, including opportunities for yoga, Pilates, and other fitness programs.


Dining

More commonly seen in luxury communities, dining options are growing in popularity as residents gravitate towards resort-style living. Having just one or two dining options creates opportunities for residents to socialize.


Golf Courses

Not an addition most communities can make, some large master-planned communities host a full golf course for their residents. These are commonly seen in lifestyle and active adult communities where there is a greater emphasis on amenity programming and upkeep.


Amenities for pets

There has been a surge in the number of residents with pets since the start of the pandemic. That means communities will need to start thinking about pet-friendly amenities where residents can bring their four-legged friends. One possible amenity for a community with lots of green space is a dog park which provides a recreational space for pet owners.
Not only is having unique amenities on property important, but learning to create a dynamic lifestyle program that revolves around the usage of these community amenities plays an essential role in fulfilling resident expectations. Learn more by reading our article
5 steps to create a lifestyle program using community amenities
.
Why should communities keep up with amenity trends?
It's important communities remain active in maintaining, upgrading and adding new amenity offerings since it can help to attract and retain residents, increase property values, improve quality of life, and stay competitive in a constantly evolving market.
"Boards should create a lifestyle-driven resident experience because it can make a significant impact on the community in several areas. An enhanced resident experience leads to higher engagement and fulfillment from the residents, making them feel a sense of pride in their homes and in their community. Additionally, a lifestyle-driven resident program can lead to revenue-generating opportunities that can stabilize or even reduce HOA fees through partnerships and programming opportunities. Not to mention that a unique residential experience builds a strong brand, making the community more desirable, driving demand, and commanding higher price points," Labadie shares.
How does a community elevate its amenities and lifestyle offerings?
"Many times, when it comes to making changes in community amenities, it is imperative to keep in mind the community's goals. This can be accomplished through resident surveys to ensure that the management team and community are aligned and making fact-based decisions," says Labadie.
"Aligning on desired amenities and outcomes is great, but community leaders need to also evaluate the realistic expectations and the financial resources needed to execute the project as well. Connect with subject matter experts in the areas you have identified as priorities that are realistic and within your budget. I also recommend you hire an experienced management company that can guide you through the planning process."
How does FirstService Residential support community lifestyle offerings?
Amenity management and lifestyle programming is an ongoing process, and having the right staff on hand to streamline operations and ensure resident satisfaction is paramount, especially in luxury communities. At FirstService Residential, we bring resort-style living to life through a variety of highly curated, authentic experiences that align with the community's individual brand to truly deliver an exceptional experience through ambiance, programming, activations, hospitality-level service, technology partnerships and more.
Find out how FirstService Residential can support your community's vision
here
.