What is an HOA? FAQs about Homeowner Associations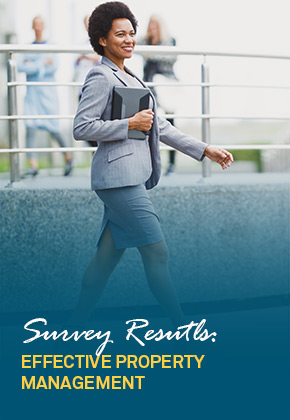 Get our survey results
We asked boards across North America what topics matter when developing effective property managers and support staff. See the most popular answers and how they affect communities like yours.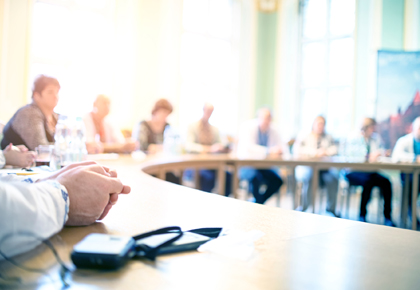 The prevalence of homeowner associations (HOAs) has been steadily increasing, with over
53 percent
of current homeowners in the United States living in HOAs and 82.4 percent of newly constructed homes sold in 2021 being part of a homeowners association. It's no wonder there is a growing discussion regarding what is a homeowner's association and how they work.
What is an HOA?
A homeowners' association is an organization of volunteer members supported by a governing body that works to maintain the integrity and safety standards for subdivisions, condominiums, or planned unit developments. From landscape upkeep to ensuring architectural rules are observed - HOAs provide owners with peace of mind that their investment will be protected.
What is the point of an HOA?
HOAs are becoming the preferred choice for protecting and enhancing property values. HOAs enforce regulations that ensure residents can maximize their investment and provide guaranteed upkeep of common areas to promote quality living standards throughout the community. With benefits like these, it makes sense why joining an HOA is increasingly popular among house hunters looking to invest in a home with long-term value!
How do HOAs work?
When you purchase a property in an HOA, you instantly become part of the community. As a member, you will be required to pay dues monthly or annually and have many opportunities for involvement and leadership. You'll get to vote on board members that make decisions about things like maintenance activities and amenities as well as fees and regulations, or even sit on the board yourself! It's all part of being connected within this unique community.
What does the HOA board of directors do?
The board members play an essential role within the organization, overseeing financial resources and community regulations. When managing multiple common areas, they will seek input from HOA members to ensure budgets are set to best serve all residents. The rules put forth by the Board uphold community standards while promoting property values and well-being for everyone involved.
Define the roles and responsibilities of a board member.
What is an HOA manager?
With the demands of a busy community, many boards are looking to HOA management companies for added support. From accounting and bookkeeping to maintenance, collections, and budgeting, they provide essential services that free up time so board members can focus on more pressing matters. A comprehensive approach like this ensures the smooth running of communities.
For more information, read our article
12 Characteristics of a Good Property Manager and Management Company
.
What are HOA CC&Rs?
CC&Rs are your association's Covenants, Conditions, and Restrictions, and when signing on for membership with your Homeowner's Association (HOA), you pledge to adhere to the regulations of that community. These rules are essential in protecting home values and aesthetics within neighborhoods, so it is vital to be educated on all they encompass before making any commitment.
Common restrictions include limitations to landscaping decisions like plant types or trees and external décors such as house color or door design. In some instances, fencing may be subject to type/height limits and holiday decoration restrictions.
For more information on HOA CC&Rs, click
here
.
What are HOA fees?
As a member of an HOA, you are responsible for recurring fees covering the upkeep and maintenance of shared amenities. These costs will be incorporated into your mortgage payment to help ensure no budget overflows occur. Additionally, one-time transfer or special assessment fees may apply depending on the type of property purchased, as well as any fines imposed if CC&R regulations are not followed.
Curious about how fees are levied and calculated? Read our article
Assessment Basics: What are HOA Fees?
What are the benefits of living in an HOA?
Homeowners associations provide a range of services, from enhancing community investment and offering communal amenities to providing an authority figure for settling disputes between neighbors. Taking it one step further, however, HOAs bring people together through organized social events designed to foster neighborly bonds. Ultimately, they make communities more pleasant places to live and enrich residents' lives by connecting them with those around them sharing similar interests and goals.
Collective Management
Private homeowners often depend on local government to meet their needs, but that isn't the case in HOA communities. Every association has established guidelines designed to maintain aesthetic appeal and support property values; these are included in your homeowner agreement. This is how an appointed board helps improve residents' quality of life while keeping everyone in line with protocol.

Timely Maintenance
Local municipalities are often stretched for resources and need assistance in providing services to their community. To assist with overwhelmed town governments, many communities have taken self-sufficiency into their own hands by establishing associations that manage trash pickup, road maintenance, stormwater management, snow removal, and other essential services through dues paid, often in a more timely manner for its residents. This communal approach can help towns financially since these fees relieve some of the tax burdens and pave the way for more sustainable living within local areas.

Sense of Community
Membership in an HOA ensures that all members pay their fair share and have easy access to the association board or management team for any questions or concerns. The collective responsibility creates a strong sense of community and property-wide compliance with local regulations and standards, thus helping maintain property values without government oversight. Community associations also allow people to come together through social activities such as holiday parties, clubs, and sports events, fostering camaraderie among neighbors.
Is an HOA right for you?
When considering purchasing a home with an HOA, it's essential to determine whether the associated costs and restrictions are worthwhile. You should factor in your monthly dues cost and their impact on your potential loan amount. Take some time to evaluate if the benefits of living within this community fit into your lifestyle - including interests such as gardening or pet ownership - and peruse their CC&Rs before making any decisions. Additionally, talk to board members for greater insight into what this community has to offer you; that way, you can be sure its goals match up with yours!
Want to see if HOA living is the right choice? Read our article
Buying in a Homeowner Association: Part One – Dispelling Common Myths
for additional insight and resources.