What is HOA Property Management Software?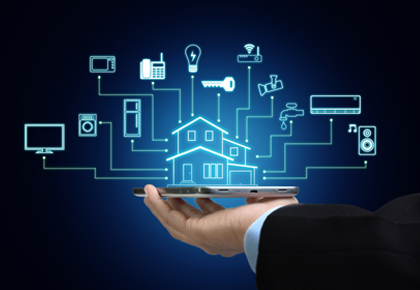 If you are serving on the board of directors of a community association, you know firsthand how cumbersome storing resident data can be, especially if your community is self-managed. One way to secure resident data while optimizing communication methods and tasks is to look into an HOA property management software.
What is an HOA Property Management Software?
HOA property management programs store, collect, and manage resident data. Most will include special features such as scheduling board meetings, recording meeting minutes, managing resident databases, storing association records, and hosting a resident portal where homeowners can pay their maintenance fees and communicate with each other.
Selecting the right HOA property management software to best serve the needs of your community is paramount. The right program can make a big difference in the efficiency and effectiveness of your association's day-to-day operations. It can also help save your community time and money by reducing office staff and improving internal processes.
How Can I Pick the Right Software for my Community?
It can be challenging to select the right HOA property management software since there are so many varieties, and not all of them will be able to meet the needs of your community fully. To ensure you're making a sound decision, ask yourself the questions below.
Can this program meet my specific community's needs?
Thereare no one size fit all communities. From luxury high-rise condominiums to homeowner associations, residential communities can differ immensely from each other and have various features that make them unique in their own ways! Some associations are bustling with new construction or recently completed phases, while others may be fully built out but lack amenities. No matter your community, having the right HOA management software can make a world of difference so long as it appeals to your community's vision and lifestyle.
Is it user-friendly?
The first thing you need to consider when choosing an HOA property management software is if it's easy to understand and use with features that accommodate all learning styles. It should have a built-in help system or step-by-step instructions for using the program, as well as videos on how you can accomplish specific tasks.
Not all user-friendly features are created equal. Some may seem like a good idea at first, but they create more work for you and your team. Make sure the software has what it takes by having your communities' specific needs met before making any decisions about purchasing or using their products.
Does it receive updates?
The goal of your HOA software should be to provide you with all the tools necessary for managing your community, not hinder its growth. You want a system that can adjust as needed and incorporate new features without ever getting out-of-date or becoming obsolete due to a lack of maintenance by the developer.
Does it provide high-quality services?
When a community goes online, it should be able to handle all of its basic needs with ease. Otherwise, the site will become an administrative nightmare for everyone involved. Residents may avoid using the program altogether because there's no easy way to find what they're looking for; meanwhile, administrators end up spending valuable hours sifting through errors and glitches instead of doing what really matters: managing residents' questions and concerns right away so that your community runs smoothly behind-the-scenes.
At FirstService Residential, our commitment is simple: to make a difference, every day. We developed FirstService Residential Connect™ to support that commitment toward our communities. This powerful and secure tool can be customized for your community's priorities, so you can easily manage your community instead of it managing you!
FirstService Residential Connect™ lets you stay connected to your community association anytime and from anywhere. With just a few clicks, you can communicate with your property manager, board members, or neighbors; pay association fees; update account information, and much more.
Key Features
Community Access On the Go
FirstService Residential Connect's self-service platform provides 24/7 access whenever it's convenient for you. Apps for Android and iOS offer instant access and a seamless experience no matter which device you use.
Communicate Directly
Get in contact with your property manager, board members, neighbors, maintenance, security, and front desk associates seamlessly.
Get Community News and Information
Download, read, and print forms, documents, meeting minutes, community news, and other association materials.
Manage Accounts
Pay your association fees, schedule recurring payments, check your account balances and see if you have any reported violations.
Search the Community Directory
Look up community members by name and specify what (if any) personal information you wish to share with your neighbors.
Request Services and Reservations
Request maintenance, reserve amenities, submit requests for architectural modifications, or check on package deliveries.
Community Calendar
Stay on top of what's happening in your community with a calendar of upcoming events and meetings.
Find Answers
Access your community's dedicated knowledge base to get answers to residents' most common questions.
FirstService Residential is North America's leading and most respected name in community association management. Putting the powerful and easy-to-use tools of FirstService Connect at your fingertips is just one of the many ways we deliver exceptional service and make a difference, every day. If you are interested in learning more about how FirstService Residential Connect™ can benefit your company,
contact us today.