Why Master and Sub-Associations Should be Managed by the Same Property Management Company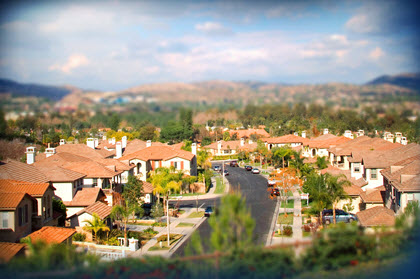 Master-planned communities are large developments that integrate a variety of neighborhoods, sub-divisions, recreational facilities and amenities under one community umbrella.
Master-planned communities
focus on lifestyle, convenience and quality of life and offer homebuyers a range of residential options suited to different life stages and price points. Homebuyers can choose from single-family homes, townhomes, condominiums, or apartments. All these residences are often located in distinct neighborhoods within the community and might be developed by multiple builders.
Master and Sub-Associations
If you live in a master-planned community, you are a member of its master association. You are responsible for paying dues and complying with the master association's governing documents, articles, by-laws and CC&Rs (Covenants, Conditions & Restrictions). As the umbrella association for the entire community, the master association maintains common areas such as community roads, entrances and amenities.
But the master association isn't always the only
homeowners association
within the community. Within the master association, there may be separate sub-associations or "subs" with their own set of dues, policies and governing documents that developers create. If you own a home in one of these standalone subs, you are also a member of that association. That means you must pay a second set of dues to help cover the sub's costs of maintaining your neighborhood's common areas and amenities. In addition, you must obey the sub's CC&Rs (Covenants, Conditions and Restrictions), architectural guidelines and other provisions, and those of the master association.
Community Association Management – One Company, or Several?
Deciding on community association management can be tricky. Within one master-planned community, the master association and sub-associations are governed by their Boards of Directors. As part of their duties, each board decides whether its association should be professionally managed and which property management company it wishes to hire. As a result, you'll sometimes see master-planned communities with a master association and sub-associations that different community association management companies manage.
In some cases, having separate community association management companies is better for the community. For example, certain management companies have specific expertise or experience that serves an association's particular needs. But often, having multiple management companies within one master-planned community creates conflict. Homeowners may be confused about which association or management company to contact for maintenance issues or noise complaints or who to speak to pay dues or get architectural approval.
To ensure harmony and maximize value and lifestyle, master associations and subs must work together to avoid conflict and achieve the community's goals. That means subs shouldn't compete or prioritize their own goals. They should set policies that are consistent with the master association's rules and follow similar procedures. All of the associations within the master-planned community should be transparent, responsive, cooperative, and communicative.
The same goes for their community association management companies.
Nobody benefits if the management companies for the master associations and sub-associations have different agendas or goals, aren't cooperative, or don't have the skills or experience to get the job done. But if that's happening – and it's more common than you may think – there are a few options.
For starters, one, several or all of the associations can replace their community association management companies with others that are more experienced, capable or cooperative.
A better option? All of the associations can choose the same management company.
Benefits of One Association Management Company for All
For obvious reasons, when one management company serves all of the associations within one master-planned community, it eliminates association conflict and homeowner confusion. Subs no longer feel the need to compete or clash to achieve their goals. Homeowners have one reliable go-to source for information, answers and action – and that goes a long way towards increasing customer service and building homeowner loyalty and engagement.
By working closely with both the master association and its subs, a community association management company is better positioned to help each association meet its needs and support the entire master-planned community to achieve its vision. That goes a long way to adding value and enhancing the quality of life of all its homeowners. After all, that peace of mind and quality of life is why homeowners choose a master-planned community in the first place?
Master-planned communities offer a level of lifestyle, amenities, value and quality of life that are hard to beat – and for many people, hard to resist.
For more information about master and sub associations community association management, contact
FirstService Residential
.