25 Ways to Prevent Household Poisonings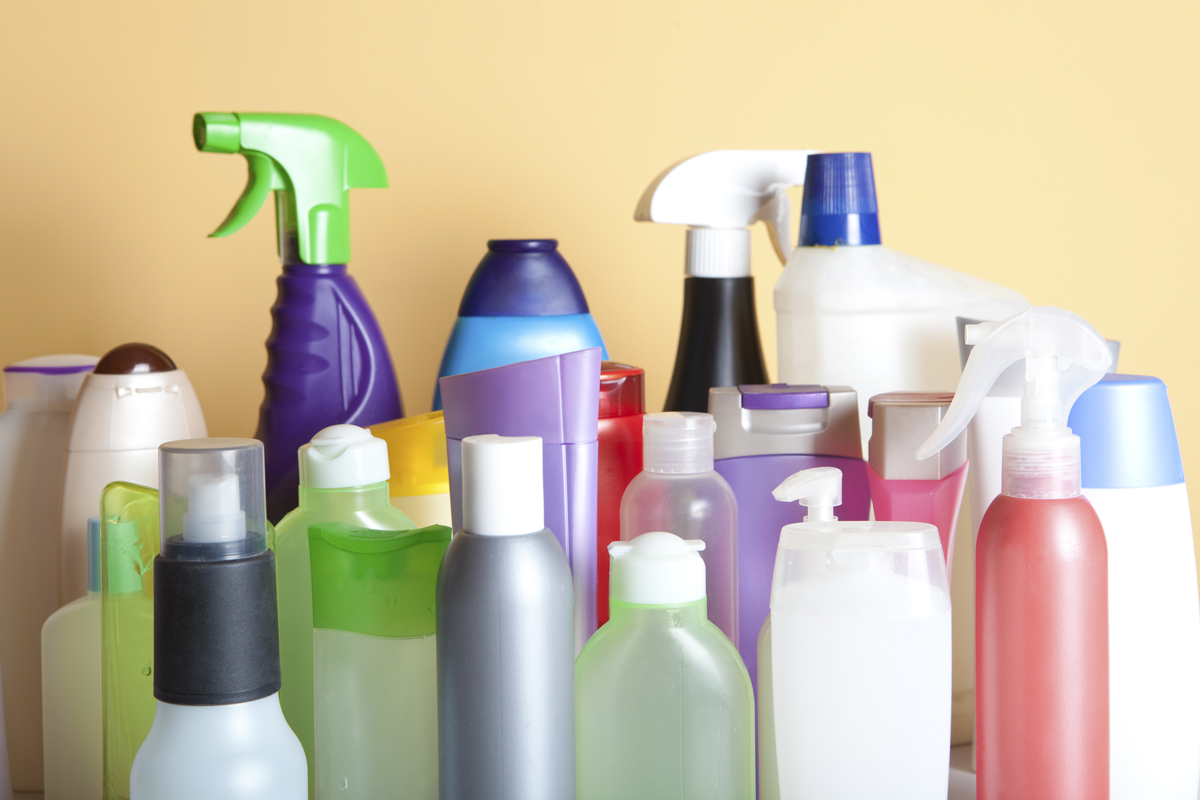 Poisoning is the leading cause of death from injury in the United States, according to the Centers for Disease Control. But fortunately, poisonings are also highly preventable.
Here are some simple measures you can take to make your home safer for everyone.
Keep medicines and chemicals out of reach of children.
Install safety latches on cabinets and wherever you store medicine and cleaning supplies.
Don't be distracted – if your doorbell or phone rings while you're using a chemical or medicine, take the time to completely re-close it before answering.
Teach children to always check in with an adult before eating, drinking or touching something unfamiliar in the home.
Instruct babysitters and visitors to keep purses or bags with medicines in them up high and out of reach of children.
Tell your children about medicine, and why it's important that only you give it to them.
Never refer to medicine as "candy" to get a child to take it.
If your child is sick, put medicine away completely after you have administered it.
Turn on the light and put on your glasses when taking or giving medicine; that way you can be assured of the proper dosage.
Tell your doctor what medicines you are taking to avoid a harmful interaction with another medication. This includes over-the-counter medicine and vitamins, too.
Keep safety caps on prescription bottles, and never remove medicines from childproof containers for storage in easier-to-open receptacles.
If you don't understand the dosing instructions of your medicine, talk to a doctor or pharmacist.
Keep laundry and cleaning products in their original containers – many of them have safety information that you may need to reference.
Close laundry and cleaning product containers immediately after use.
Teach young children that laundry and cleaning product containers are not toys and not to be touched.
Keep children, pets and toys away from pesticides when you're administering them (that goes for both outside and inside the home).
Do not store food in the same area in which you store cleaning supplies.
Never combine household chemicals; certain combinations create deadly gases.
Install carbon monoxide detectors in your home.
Know the names of your household plants, and remove those that are poisonous.
Wear gloves and long sleeves when using pesticides; the dangerous chemicals can be absorbed through your skin.
Rinse and re-cap laundry containers before throwing away or recycling.
Never use food containers to store chemicals.
Turn on fans and open windows when you're using household cleaners and chemicals.
Clean out your medicine cabinet regularly to keep it organized and to discard outdated medications.
Taking these measures – and implementing a little common sense – will go a long way toward preventing an unintentional poisoning in your home. For more safety tips,
contact FirstService Residential
. And if you suspect that you or someone in your home has been poisoned, call the toll-free Poison Help Hotline at 1-800-222-1222.