Buying in a Homeowner Association: Part One – Dispelling Common Myths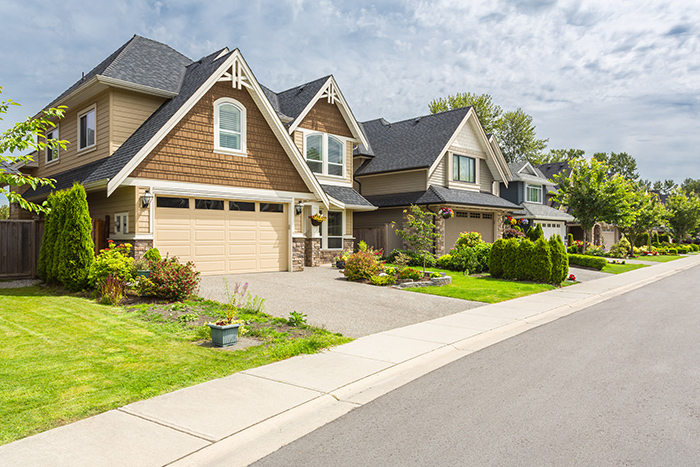 When searching for a new home, you may find yourself viewing a few properties that are located in a homeowner association (HOA). An HOA is an organization that makes and enforces rules for the properties within its jurisdiction. Being a homeowner in one of these communities obligates you to join the association and pay fees for the upkeep and maintenance of common areas of the property or building. Examples may include single-family, master-planned, active-adult, condominium, and co-op communities.

As a buyer, you may have heard horror stories from unhappy homeowners or have read about unreasonable boards that bully residents. How common are these events? And are the stories even true?
In part one of our two-part series, we address some of the most common misconceptions associated with homeowner associations.
Myth: Most People Regret Moving into A Homeowners Association
Fact: The majority of homeowners who belong to HOAs are happy with their communities.
We've all heard the phrase, "bad news travels fast." Likewise, the stories about disgruntled homeowners or association boards gone amok seem to garner the most attention. But contrary to what makes headlines, research shows that most residents enjoy the benefits of living in their HOA communities.

In a U.S. survey conducted by the Foundation for Community Association Research in April 2022 – over 89% of residents consistently expressed satisfaction with their associations. The Foundation concluded that "the findings objectively refute the unfounded myth that the community association model of governance is failing to serve the best interests of Americans who choose to live in common-interest communities."

In addition, more and more people continue to move into HOAs. According to data from the National and State Statistical Review for 2021, twenty-nine (29) percent of the U.S. population now resides in a community association (e.g., planned communities, condominium communities, and housing cooperatives). That is an estimated 358,000 community associations in the U.S. with 74.2 million residents.
Myth: Community Associations Have Too Many HOA Regulations
Fact: Restrictions are there to protect your property value.
Homeowners in a community association must abide by specific rules and regulations. For example, in most associations, homeowners must maintain their properties according to the community's standards. "But this means you are unlikely to see overgrown lawns, garish paint, or commercial vehicles parked in driveways," explains FirstService Residential CEO David Diestel. "For most of us, our home is our greatest financial investment. A well-managed HOA can increase your home's value and those of your neighbors, too."

Ashlynn Wells, senior vice president at FirstService Residential, agrees. "Without an association, how your neighbors maintain their homes directly affects your property value," she says. "When you go to sell your home, you always hope that you will be able to sell it at a higher value. But if you have neighbors who don't cut their grass or have vehicles such as boats or RVs stored for long periods, it will bring down the value when prospective buyers come to look at your home."

Wells points out that if you do have neighbors who neglect to maintain their property, you won't have to confront them directly if you are part of an association. "The community association takes responsibility for dealing with violating neighbors," says Wells.
Myth: Residents Are at The Mercy Of Unethical HOA Board Members
Fact: Most board members genuinely care about their community.
Board members are homeowners, so the decisions they make affect them just as much as they affect other residents. In addition, board members must abide by the same governing documents (sometimes called "Covenants, Conditions, and Restrictions" or "CC&Rs") that apply to everyone else in the community. "An association is a democratic process in its most basic form," Wells emphasizes. "Like any elected leader, board members cannot take liberties they will not have to answer to at some point."

Individuals who choose to serve on their boards usually do so because they are passionate about improving their community. "The vast majority of board members want to see their community thrive," says Wells. "They make a significant commitment of their personal time when they agree to run."

These volunteers take on board responsibilities, rarely having any previous community management expertise. As a result, they sometimes do make mistakes despite their best intentions. According to Fallon, that's where a professional property management company comes in. "The management company will ensure that the community is well maintained both aesthetically and financially."

In addition, a good property management company will provide training so board members can be more successful in their roles. "At FirstService Residential, we offer a variety of training classes to our board members, including financial, management, and legal seminars," says Fallon.

If homeowners aren't happy with their board's decisions or with the overall job that a particular member is doing, they can effect change by being actively involved. This includes participating in board elections, attending meetings, volunteering on committees, and running for a board seat. "The biggest problem is apathy," Wells explains, "and it's the primary contributor that leads to a board making decisions that may be contrary to what most owners want."
Myth: Homeowners Association Fees Can Skyrocket – And Nobody Knows Where the Money Goes
Fact: Increases are usually capped, and the board must disclose the budget and actual financial statements to homeowners.
"Typically, there are limits on how much an association can raise assessment fees each year," says Wells. "The association's governing documents usually set these limits."

In addition, laws or governing documents dictate how the annual budget is adopted. Once the annual budget is adopted, the board must make it available to homeowners by sending them a budget report or by providing instructions on how they can obtain one.

Having enough reserves for major repairs and capital improvements also prevents a board from needing to assess unexpected fees. A good property management company can locate qualified specialists to conduct a reserve study and can guide the board so that it adequately funds the association's reserves for upcoming projects.
Myth: Residents Lose Money by Paying For Community Center Amenities They May Never Use
Fact: Amenities increase property values.
Amenities may include anything from a community swimming pool to social activities sponsored by the association. Community residents enjoy many of their amenities and find they provide a means for socializing with their neighbors. Amenities can also be desirable to potential buyers and make the homes within that community a more appealing choice.

"Many people are drawn to the carefree lifestyle community associations offer," says Fallon. "In today's fast-paced world, meeting your neighbors or feeling like you are part of a community can be hard. HOAs and condos provide that community feeling many people desire through their amenities and social programs."

From maintaining common areas to offering events and activities, a well-run association is there to enhance community residents' lifestyles and maximize their property's value. Many communities also seek the assistance of a professional property management company to ensure that their association functions properly.

In part two of our series, we provide guidance on how to accurately evaluate a community association's financial health before buying a home.

To learn how an experienced property management company can help your community attract new buyers, contact FirstService Residential today, the leading property management company in North America.