Leaving for Winter Vacation? Five Tips to Protect Your Home While You're Away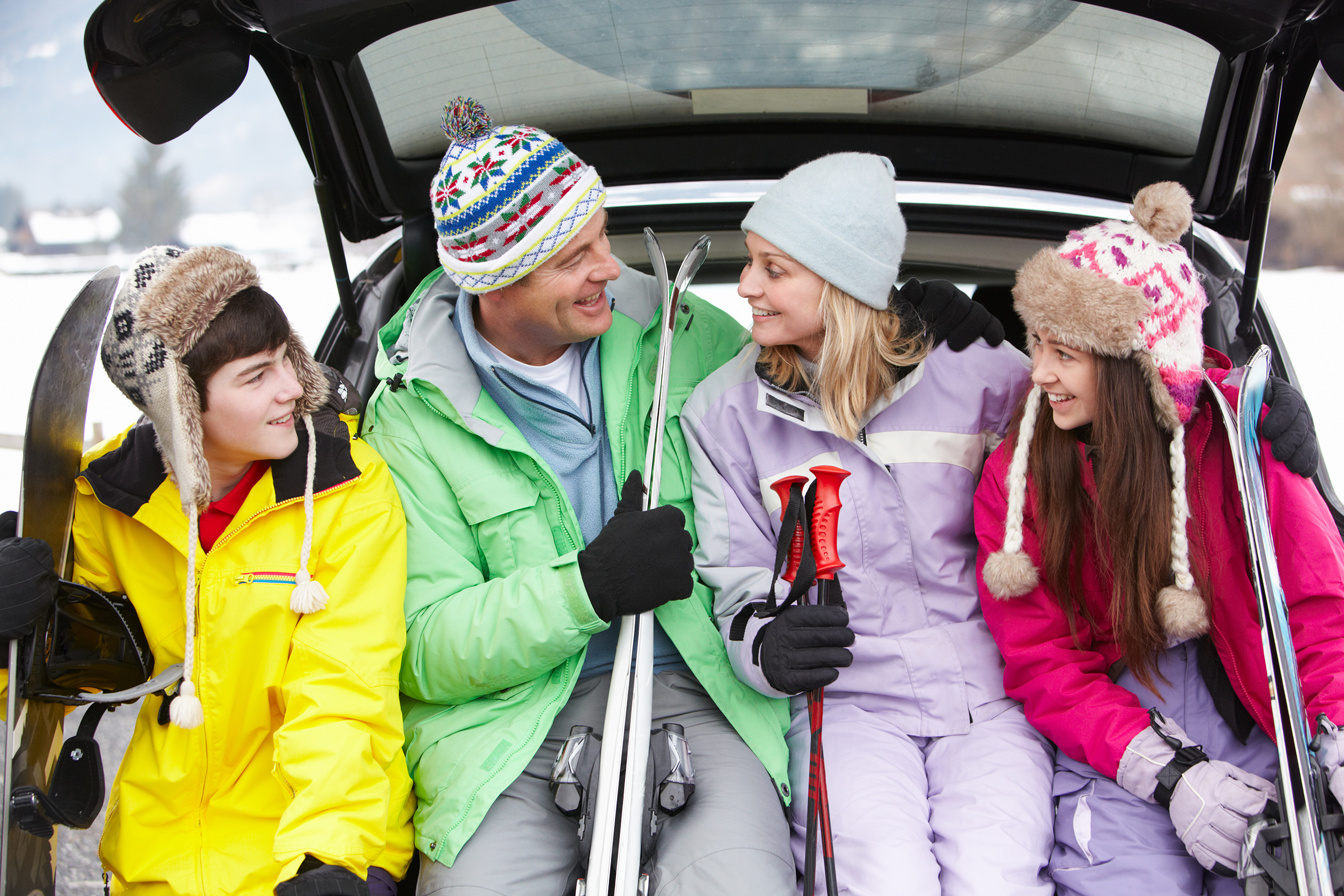 What's your dream winter vacation? According to recent statistics, when temperatures plunge, the four most popular vacation choices, in order, are beach vacations, sightseeing tours, casinos and ski trips. But no matter whether you plan to pack your bathing suit, walking shoes, ski parka or lucky rabbit's foot, there's one thing that should always be part of your vacation planning – ensuring home protection while you're away.
"You've done the research and planning to make sure your winter vacation goes off without a hitch, and it's just as important to plan how to keep your home safe while you're away, says Michelle Lee-Moran, a Community Association Manager for FirstService Residential in Maryland. "By taking some basic preventative measures before you leave for vacation, you can avoid big problems, like frozen or bursting pipes, power surges, break-ins and more."
So with that in mind, we've compiled five home protection tips to keep the home front safe while you're away on winter vacation.
1. Enlist friends or neighbors to help.
An overflowing mailbox or newspapers and packages piling up at your door are dead giveaways that no one is home. One way to avoid that is to place a temporary hold on mail and newspaper delivery before you leave. If you can't or don't want to do that, give a key to a trusted friend or neighbor and ask them to stop by every day or two to retrieve your stuff, as well as to make sure everything looks okay.
And very important: while they're checking up on things, make sure your friend checks the condition of your pipes and plumbing – especially if you live in a colder climate and the weather dips below freezing while you're away. Show or tell them the location of the water main shut-off in case a pipe breaks. And also ask your friend to try turning on all of the faucets – if no water flows or just a few drops dribble out, it's a sign your pipes may be frozen. Leave instructions for your friend to call a plumber or your property management company as soon as he or she suspects frozen pipes – and don't forget to provide contact names and numbers. And speaking of pipes…
2. Make sure your pipes are protected.
First things first – if you live in a colder climate where temperatures can dip below freezing, it's critical to take precautions to prevent your pipes from freezing when the mercury goes south. Make sure the pipes in your home or building are properly insulated – you'll find a helpful article on
winter pipe safety measures here
, or you can consult a good property management company for guidance. If you live in a managed community or building, your management company will make sure all common area pipes are properly and effectively protected.
Want more good ways to keep pipes from freezing – and possibly bursting – while you're away having fun? Turn off the main water valve before you leave and run the faucet to make sure no water remains in the pipes. And here's another – keep some heat on in your home during your trip. While it may be tempting to save on heating costs while no one's there, a little bit of warmth can go a long way towards keeping your pipes happy – especially, if no one will be there to address problems as soon as they occur.
3. Pull the Plugs.
Electrical storms can cause power surges, which can damage your electrical appliances or worse, ignite a fire in your home. So before you leave, unplug your computers, TVs, coffee makers, toaster ovens, hair dryers and all other appliances around your home. In addition to preventing power surges, you'll also save energy, since many appliances use electricity even when not being used.
4. Let the right people know.
It's smart not to let everyone know you'll be out of town – but it's a very good idea to let the right people know. Many local police departments encourage residents to notify them that they'll be away on vacation – that way, they can keep an eye out for suspicious activity while you're gone. In addition, if you live in a managed community or building with roving security patrols, a guardhouse attendant or front desk staff, give them a heads up as well. But be discreet about whom you tell. Remember…
5. Don't share future plans on social media.
It's natural to be excited about your trip before you leave, so why not share advance details about your destination or itinerary with your social network or ask them for travel tips or advice? Well, you can, if you share the details directly with a trusted friend or relative. But it's a giant no-no to discuss future travel plans and dates via social media, such as Facebook, Twitter and Instagram. Why? Because social media posts area easily shared, and even if you use privacy settings, your friends and connections can share your info with others – that means you won't know who may be learning about your upcoming plans and how long you'll be gone. The same goes for posting your travel photos while you're still on vacation – that's a sure tip-off you're away from home, so hold off on sharing the sights and scenery until you return home.
A winter vacation is all about sharing rewarding experiences and wonderful memories, no matter whether you prefer sun, snow, rambling, gambling, or any other memorable pursuit. So before you leave, follow these five guidelines to protect your home while you're away – after all, coming home to no surprises will help extend that vacation feeling just a little bit longer. For more information on home protection and community safety, visit
FirstService Residential
.