Should You Buy a Vacation Home?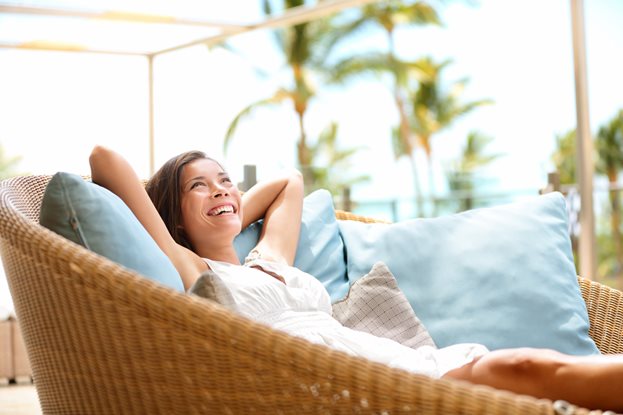 Thinking about buying a vacation home? Perhaps you've fallen in love with a special and memorable vacation destination and want to make a more permanent commitment. But before you say "I do" to a second home, consider these five factors to help you decide with your head, not just your heart.
1. No room service – and you're the housekeeper
Once you buy a vacation home, you'll use it all the time, right? Not necessarily. While some people consider their vacation homes their go-to weekend and holiday destinations, some people don't (or can't) visit as often as they'd like. So before you decide to take the vacation home plunge, be realistic about how many days per year you'll actually use it. If that number is low, perhaps a hotel would be a better choice.
2. So close, yet so far
We'd all love to call a charming flat in London or Paris our own, but taking off for a weekend getaway across the pond may not be practical. That's why over 80% of buyers choose vacation homes located in areas within driving distance of their primary residences – and half of those are located less than 50 miles away. If you're not one of those proximity-minded people, don't forget to figure travel time and costs into your home buying decision.
3. To rent or not to rent
If your vacation home has great features and is in a prime location, you may be able to generate rental income when you're not using it. Cha-ching! To help make sure that happens, choose a home in an established or up-and-coming location sure to attract vacationers (beaches, cities, lakes and recreation areas spring to mind.) Another valuable tip is to consider a home in a community with recreational amenities on-site or nearby to sweeten the deal – for both you and potential renters. But even if your home is located in a desirable area, keep your rental expectations realistic – every home can't be rented out all the time. Importantly – if the home is part of a managed community, be sure to check beforehand with the property management company to find out whether short-term rentals are permitted, and if so, the terms and requirements you'll need to follow.
4. Dollars and "sense"
Here's a head-over-heart consideration -- can you truly afford a second home? Remember, the cost of ownership goes beyond the price of the home, and you will need to consider things such as financing, insurance, maintenance, furnishings and more. Will you need a security system or have to hire a caretaker? If these ancillary costs seem steep, working with industry professionals can make all the difference. For example, mortgage companies often demand higher interest rates and/or down payments for second homes, but an experienced mortgage lender can help you find financing options that make sense. Similarly, insurance rates can be higher than anticipated, often due to increased vacancy, whether the home will be rented out, or even natural conditions and local weather patterns like hurricanes or flooding. Obtain quotes from several agents to determine your best option.
5. Keeping everything running smoothly
The same goes for ongoing maintenance and repairs. If your home is located in a managed community, routine maintenance tasks may be handled by the property management company and covered by your maintenance fees. But you've also got to factor in ongoing home maintenance responsibilities and expenses, such as lawn care, landscaping, painting, repairs and more. Again, a good property management company can explain what you need and point you towards local providers offering the best service and rates.

Buying a vacation home isn't for everyone and is not a decision to be made lightly. But if you talk to the experts – and make this important decision with both your head and your heart – you'll find the perfect home that you can enjoy for many years to come.

For more tips and insights into buying a vacation home, contact FirstService Residential today.