Who are My Neighbors? Six Tips for Making Friends During the Holidays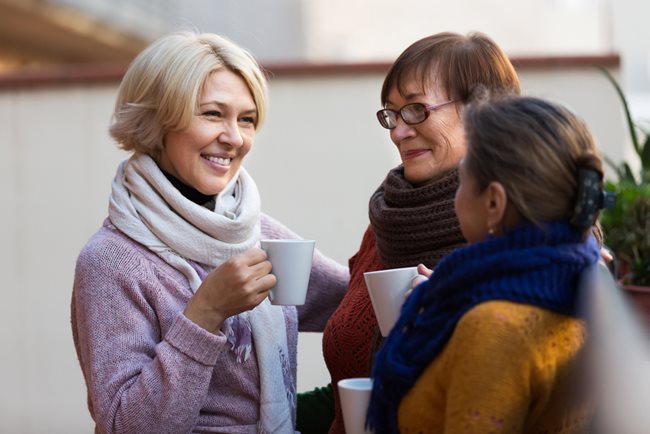 For many of us, the holiday season can feel like a continuous run on a treadmill of work/shop/repeat – with a few parties and social engagements sprinkled in just to spice things up – and complicate your schedule.
But if you step back for a moment (and what are the holidays if not a time to step back and reflect?), you may see that this is actually the perfect time of year to get to know your neighbors. Whether you live in a high-rise, active adult or lifestyle community, getting to know your neighbors can not only improve your social life, but can also enhance everyone's lifestyle and safety. For example, friendly neighbors can take in mail and water plants for each other while they're away, report suspicious activity around each other's homes and other friendly and neighborly activities.
So how can you meet and build friendly relationships with your neighbors during the holidays without overloading your already-crowded schedule? Here are a few friendly tips that can help.
1. Lend a hand.
This is the time of year when you're more likely to see your neighbors adding holiday decorations in and around their homes. In an age when our busy schedules make it increasingly difficult to catch your neighbors for impromptu meet-ups, this is an excellent opportunity to head over and introduce yourself. A good icebreaker? Ask if you can help out. Holding a ladder or simply complimenting their taste in décor can go a long way to creating a neighborly bond – or even a lifelong friendship.
2. Broaden your guest list.
If you're planning to host a holiday party in your home or unit, consider inviting a few of your neighbors to join the festivities. Not only is it a simple courtesy – remember, your neighbors may be inconvenienced during the party by extra traffic, reduced parking or noise – but even just extending the invitation can set the stage for a new friendship. You can always send an invitation, but for an even more personal touch, knock on your neighbor's door and ask them in person.
3. Join a club.
Many communities offer a selection of social clubs, and quite a few hold events throughout the year. Making the time to join one now (as busy as you may be) can be a worthy investment that will pay off throughout the year.
4. Hold an event.
If you are a bit more ambitious, consider organizing an event of your own. Choose a local charity to support through a fundraising event, or let your personal interests and passions determine the nature of the activity. For instance, if you're a pet lover, you could hold a "Holiday Dog Sweater" pageant as a way to meet fellow dog lovers in your neighborhood.
5. Do what the kids do.
If you have children, make an effort to get to know their friends' parents. There is a very good chance that their friends live in or near your neighborhood, so this can be a great way to build bonds with others in your community. The holidays offer a unique opportunity to do this – school functions and events offer a chance to meet and mingle with parents who live nearby. So don't just take shoot some video and bolt for the door at that holiday play... stick around afterwards and make some new connections.
6. Make the most of mistakes.
The holiday season is the busiest time of year for the postal service and package delivery services – and sometimes, mistakes are made. If someone else's package or letter mistakenly finds its way to your house, hand-deliver the item to your neighbor – they'll be grateful and you'll have an opportunity to start a short get-to-know-you conversation.
As busy as the holidays may be, here's hoping you have the time to give yourself one of the most important gifts of all – a new or strengthened friendship with one or more of your neighbors.