Upgrade Your Residential Building Amenities to Maximize Property Values & Enhance Residents' Lifestyle
Associations are reaching new heights. In fact, in metropolitan areas throughout North America, interest in amenity-rich, high-rise living has never been more widespread. While many are choosing this vertical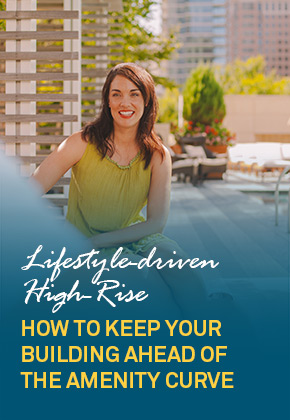 lifestyle for reduced commute times, it's the rewarding, hassle-free living experience that continues to be the ultimate deciding factor. So how can your board enhance the services and experiences your property offers to remain competitive? From implementing green living practices to offering concierge-style services, check out the articles below to learn more about how board members are maximizing property values and enhancing residents' lives.
HIGH-RISE LIVING ARTICLES
When it comes to planning amenity upgrades, associations should be looking to enhance the overall lifestyle of current residents while simultaneously enticing potential buyers.

Learn how to select, plan and deliver the right mix of high-rise amenities and services for your community and learn how partnering with a property management company can enhance your property values and residents' lifestyles.