What makes a great board treasurer? 6 things you need to know
Every association board is primarily responsible for preserving, protecting, and maintaining the association's assets. That requires careful financial management, which is where your board treasurer comes in.
What is the role of the board treasurer?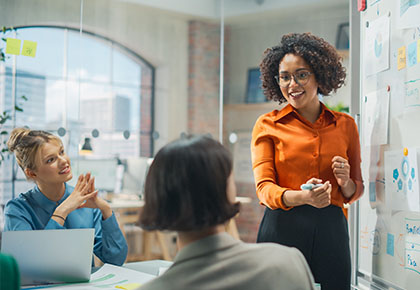 Although the entire board has a fiduciary responsibility to the community and makes collective decisions about budgeting and investments, the treasurer is responsible for analyzing financial information and explaining it to the rest of the board and management team.
Though your treasurer may serve various functions, their primary duties will include;
Developing an ongoing review of the annual operating budget.
Overseeing the association's reserve funding plan.
Investing the association's funds.
Collecting assessments.
The treasurer may also work to ensure that assets are secure, proper internal controls are in place, and records are properly retained.
What are the signs of an ineffective board treasurer?
A treasurer who isn't interested in, or doesn't understand, the community's financial statements and budget can unintentionally cause financial chaos for your association.
 

"We once had an association that was running a budget deficit by September, with four months left to go in the year, says Raymond Weber, executive director of client accounting at FirstService Residential. "It turned out that the treasurer, despite nudging from management, wasn't reading the monthly financial statements and telling the board what was going on," he recalls. "Of course, this presented a huge problem for the board that took a while to straighten out."
 

Like all board positions, different people will approach the treasurer role differently. Since there are no tests or qualifications beyond being elected, it's sometimes difficult to predict what kind of treasurer your community has chosen.
 

"I've seen the treasurer step up and take control of not just financials but everything. I've also seen treasurers who sit meekly in the corner and say nothing. Sometimes a treasurer will take control because of a lack of leadership by the president, and other times it's just that the treasurer is a very forceful personality," says Patricia Butler, a director of client accounting relations at FirstService Residential. "Sometimes there's a treasurer who is just so competent that the other board members step back and let that treasurer take control of the show. A balance is critical. You want a treasurer who is confident and capable but doesn't walk all over the rest of the board."
 

So, the critical question is:
how can your community find a treasurer with the right balance?
To answer it, our industry experts pulled together some of the traits that they believe every great association treasurer has in common:
Connected to the community

Weber says the treasurers that concern him the most are the ones he doesn't hear from. "A good treasurer can't have their head buried in the sand and come up for air at budget time," he says. "They need to look at the delinquency report every month. They need to read the financial statements and be able to explain to the board what the statements mean. In other words, they need to be invested in the community and understand what's affecting the financials at any time.


Long-term financial planning

To help ensure your community is financially prepared, it's important to not just consider current budget projections but also look ahead to upcoming capital projects and repairs. Richard Breske, director of client relations for FirstService Residential, says: "A good treasurer should be looking at least five years out. I have worked with treasurers who put together a 10-year plan, considering what assessments will be ten years from now."

Regardless of how far in advance your community wants to plan, our teams at FirstService Residential recommend planning a minimum of three years in advance. There will be circumstances where there are unforeseen costs or repairs, but by planning ahead, your community will have the opportunity to 'bounce back' from them.


Ongoing Training

No matter their comfort level with accounting practices and financial statements, a community association treasurer must be open to learning new things. "We have treasurers who are retired CPAs and are super sharp about financial matters. Then we have treasurers who probably have trouble balancing a checkbook," Weber says.

"But even seasoned accountants may not understand fund accounting used by non-profits, including community associations. We will happily walk treasurers through financial statements, educate them, and give them presentations – whatever they need to be able to do the job well. We can't turn them into accountants, but they'll be able to know what to look for on a balance sheet. We talk to them in plain language, with no jargon, because we know that's unfamiliar to many people."


Comradery with the board

Board and association members may not clearly understand the reserve funds' role in the community's future or other critical financial matters. It's up to the treasurer to educate the board and membership on properly using these funds and applying them appropriately, working with your professional property management company.


Support of a property management company

"When communities sign on with FirstService Residential, each one is assigned a staff accountant. Boards may change, treasurers may change, but we try to keep that staff accountant the same as a means of continuity for the association," Weber explains.

"It's critical that the treasurer have a relationship with the staff accountant and the onsite or portfolio manager. Those professionals can answer any questions a treasurer may have. As boards change, they need to maintain that relationship with the staff accountant so that everyone is on the same page and the accountant clearly understands the treasurer's financial knowledge and expectations of the management team."


Detail-oriented

The board treasurer is integral to the ongoing financial health of the association. At the same time, it's their duty to oversee financial management's finer points, including record keeping, insurance maintenance, investments, collections, and delinquencies. Of course, a professional property management team can also be a great asset and resource with all those tasks.

"There is a difference between being detail-oriented and micromanaging," Butler notes. "The treasurer should ensure that the vendor is being paid but shouldn't follow them around the property and check on every facet of the job before doing so. I've seen treasurers who want to sign every check, approve every invoice, and follow up on every vendor's job before paying them. If you have management that you trust, it's not necessary."
 

In Summary
The most successful treasurers balance overseeing every detail of the community's finances and using the tools available to them—in this case, the property management company—to streamline the process and focus on the most important things.
 

Your community association board treasurer has one of the most essential roles in your community. The best treasurers are connected to the community and willing to learn, educate, and be transparent in their dealings. The most important trait is dedication to your community and its long-term stability.
To learn how FirstService Residential is supporting its board members
, contact a member of our team
.